Coach Sloth, author of children's books, will be coming to Central on Tuesday, March 28th. He will be talking to students about his life experiences, sharing how he works to develop the characters in his books, and delivering an anti-bullying message. Please consider showing your support by purchasing one or more of his popular books. Please see the order form attached and make checks payable to Coach Sloth. The students are really enjoying his books and his meaningful messages. Take a look...
https://youtu.be/vh2JvLdi64E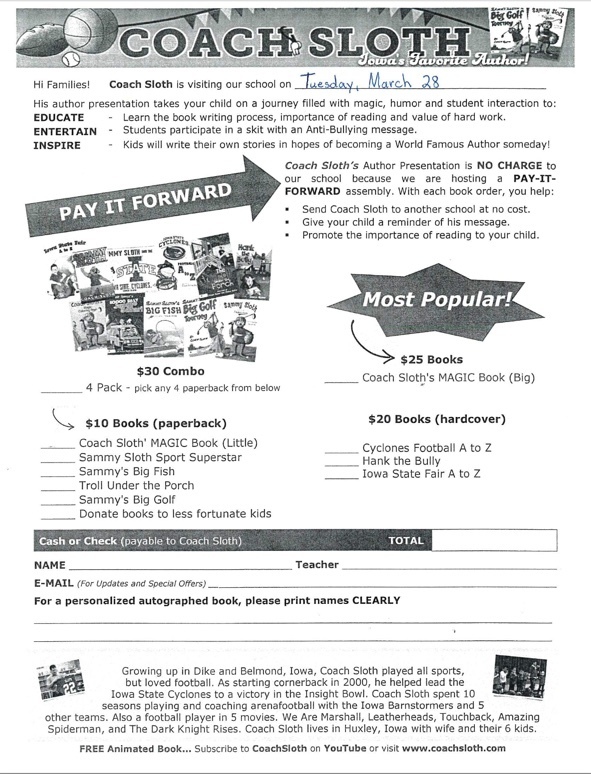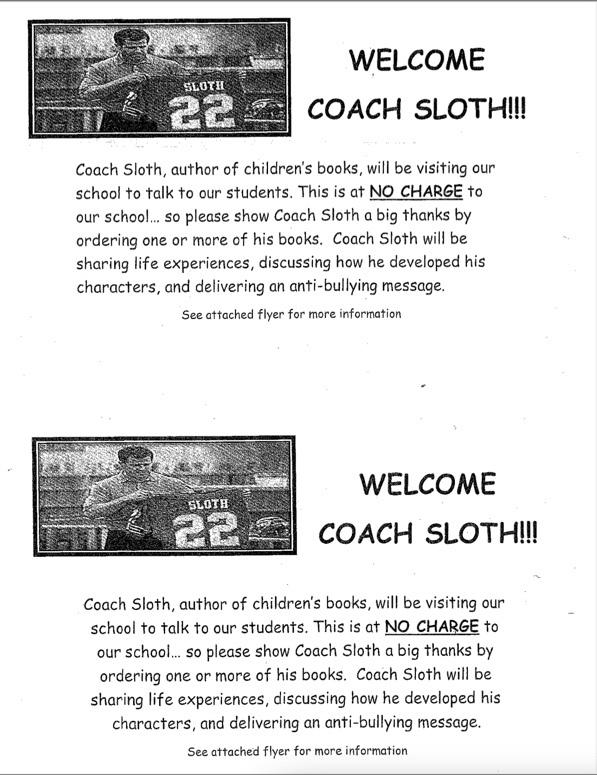 Sign up forms have been emailed to parents or you may have your student pick one up from either office. Please return completed forms to either office or bring with you to your first session. Please call 563-245-1750 with questions!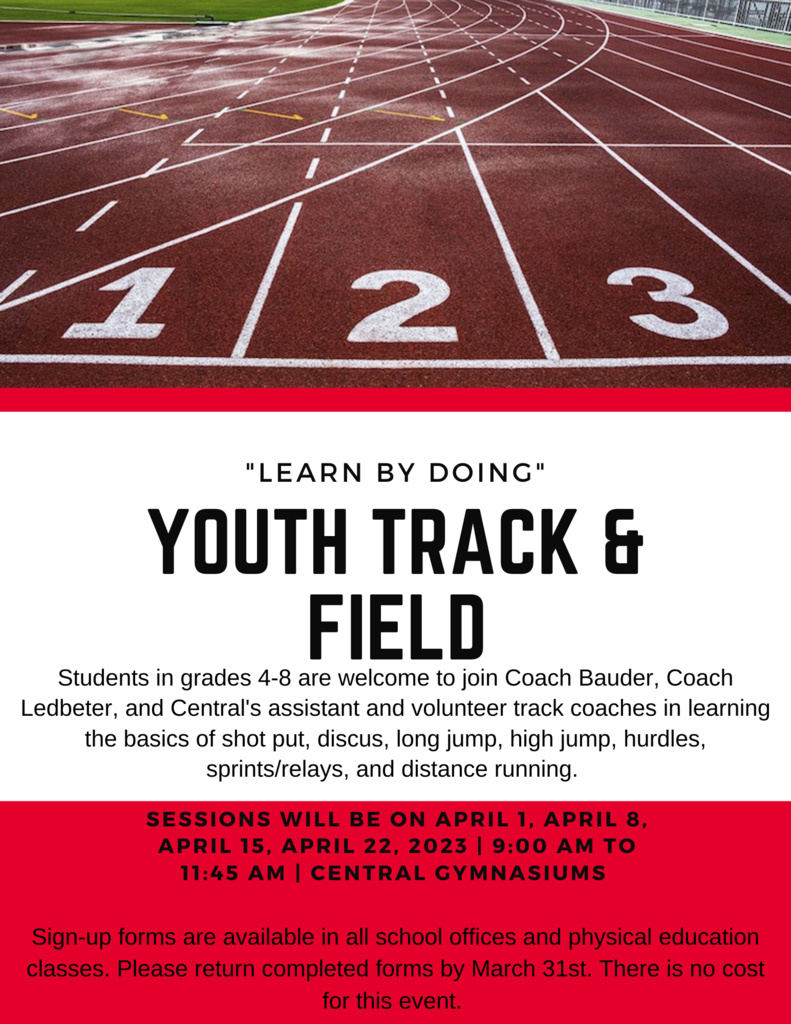 We've got some major talent coming from the art room! Sophomore, Alexis Thiese has been working hard on her massive sculpture piece in 3D art class. Inspired by the anime character pictured below, it is in the middle stages of creation and will next get a layer of paper mache, followed with paint, to really bring it to life. Coming soon to a homecoming parade near you! 😉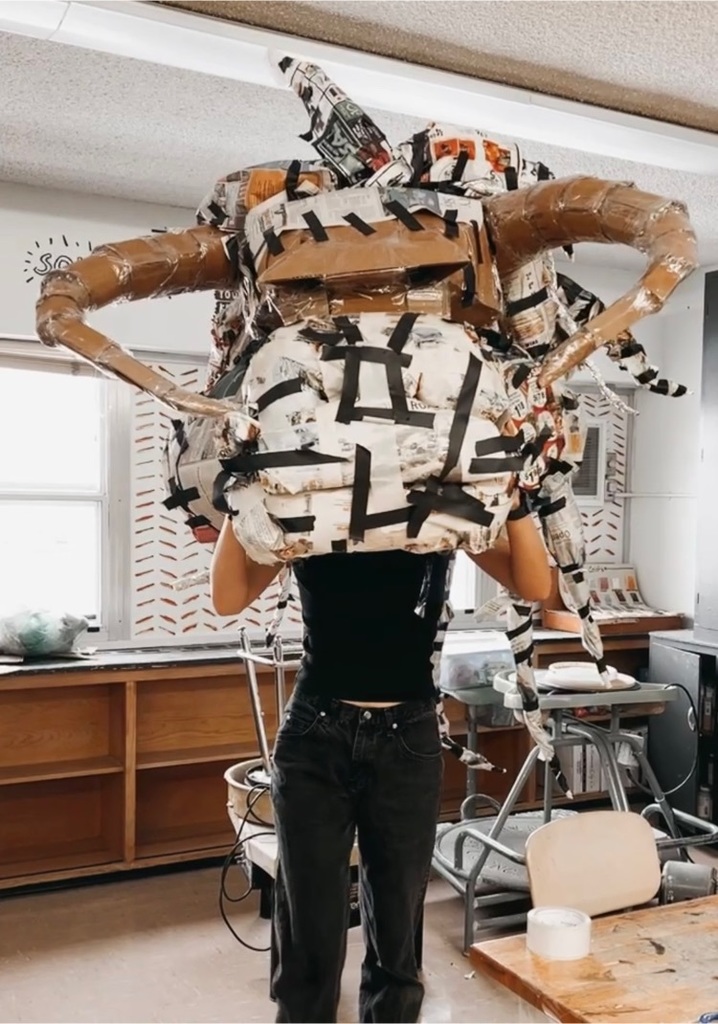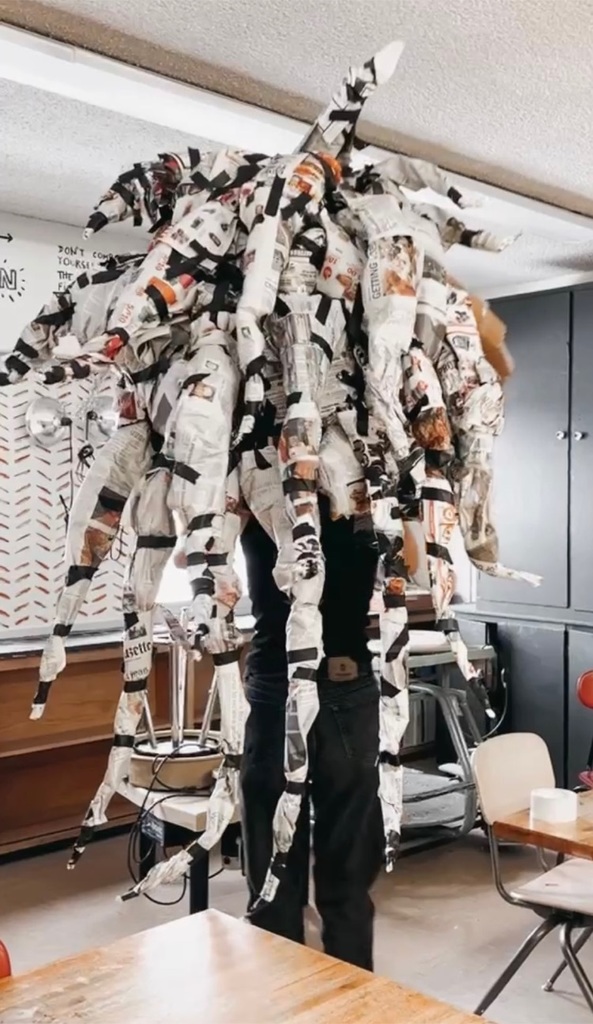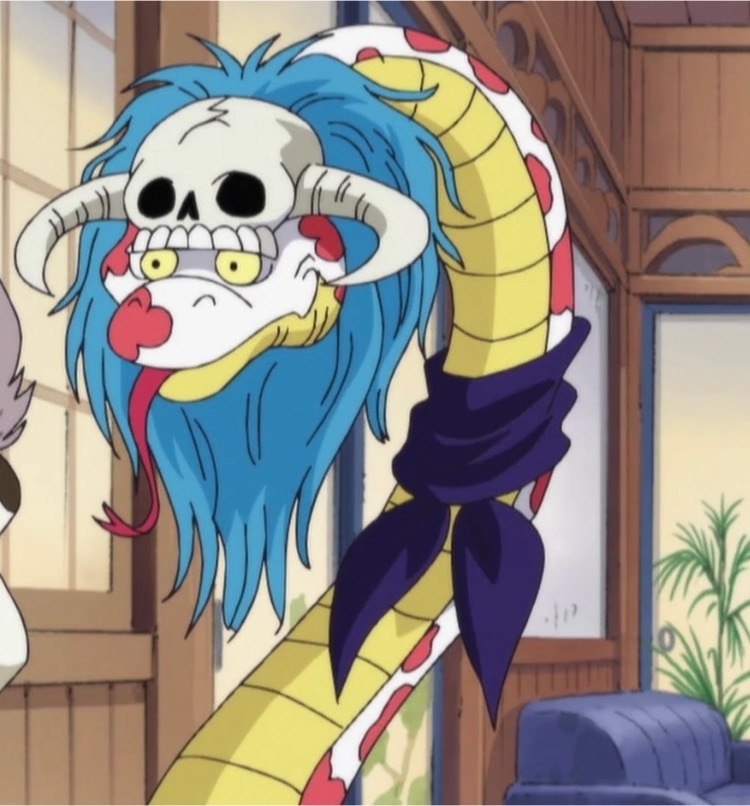 Juniors and parents - If you missed joining us for Central's Financial Aid night, the presentation was recorded. See the link below to watch the presentation. If you have any questions, please reach out to Abby Martin or Mrs. Angie Bergan.
https://youtu.be/1i7KUVzeWjM
Music in Schools Month continues and today we celebrated with a little country music to start and end the day, along with some country classics during the passing periods. Students were invited to dress the part, wearing flannels, boots and donning their cowboy hats. Pictured here are some Warriors that participated in the fun: Mrs. Moser with daughter, Alayna and Nurse Meghan with her morning SOS, Maggie. Tomorrow we will celebrate " A Day at the Theatre"!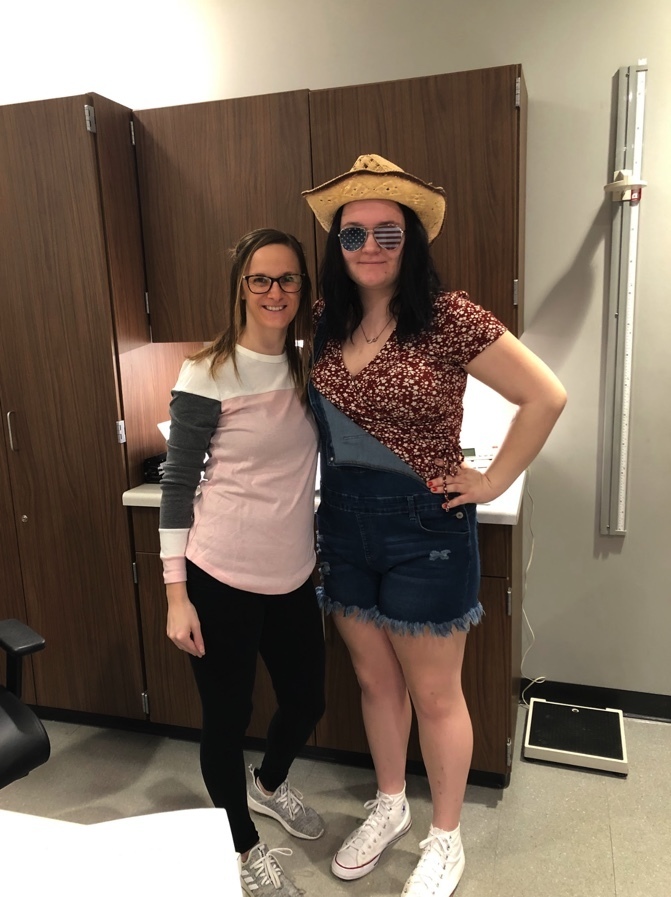 The 1st graders have been hard at work on creating counting books in Spanish. These books incorporate numbers, shapes and colors! Ask your 1st graders to tell you about it!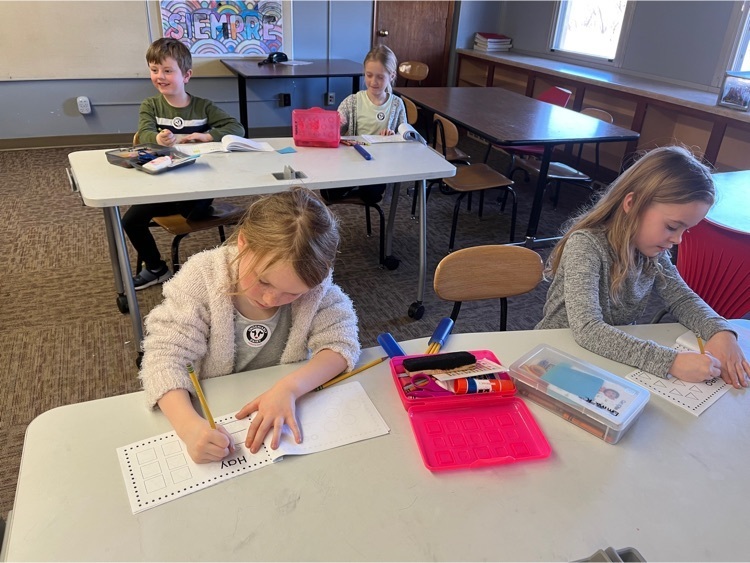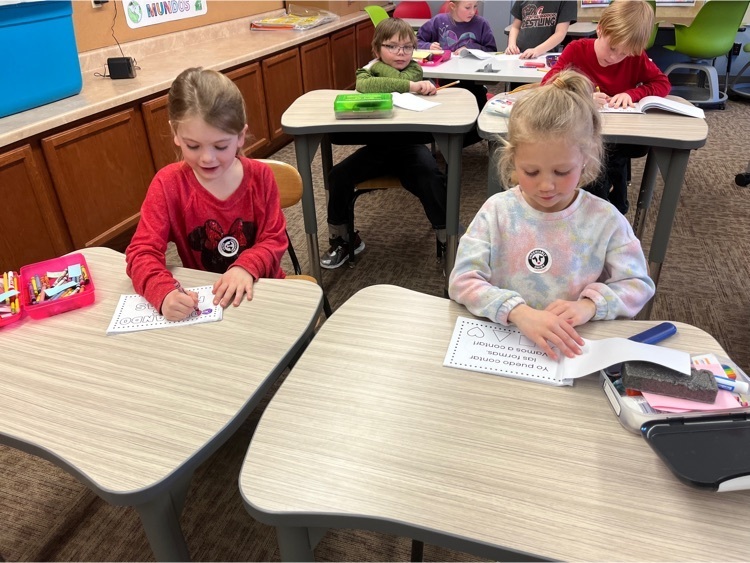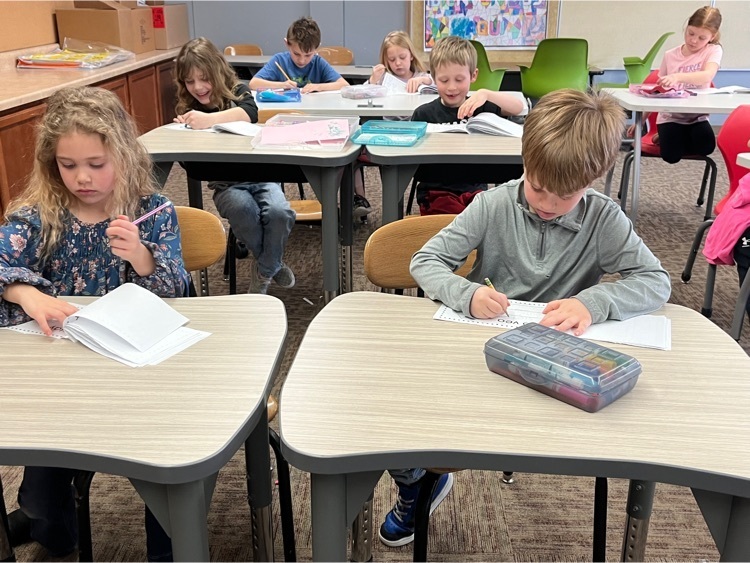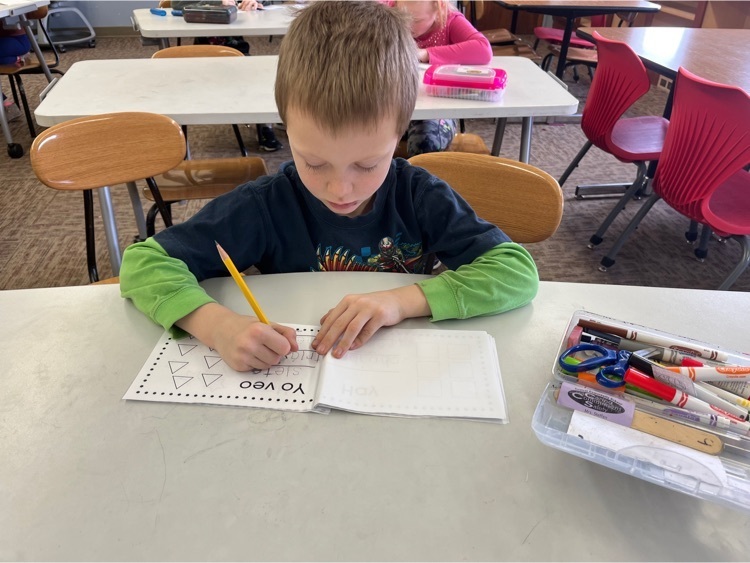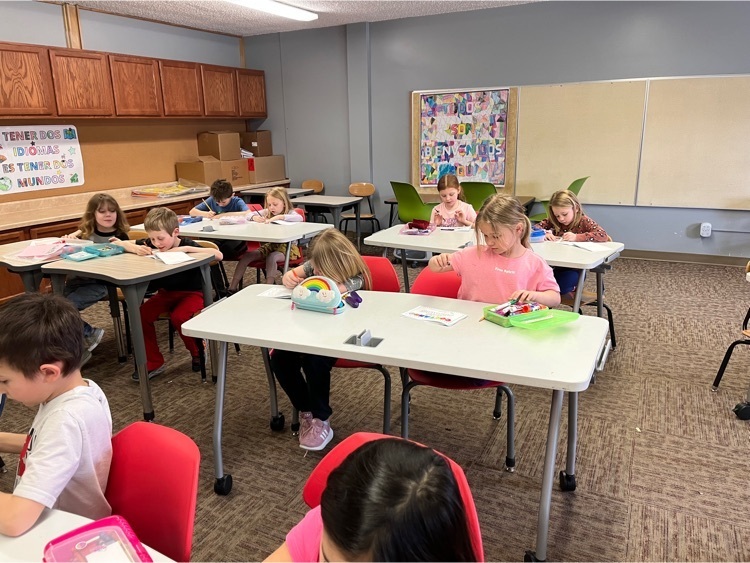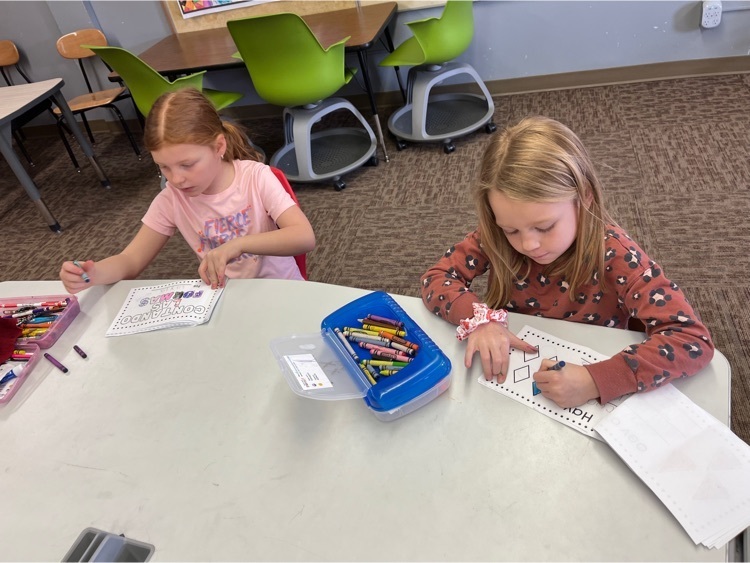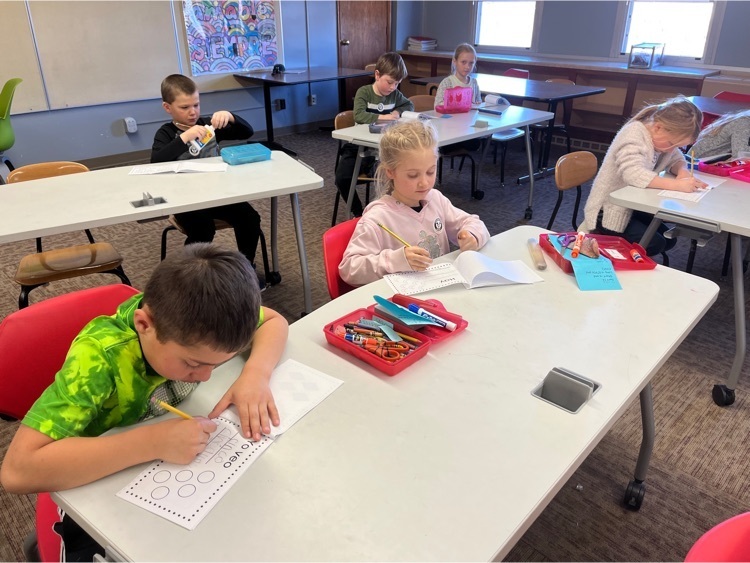 The cast of SpongeBob the Musical is hard at work to bring this year's spring show to life. Three opportunities to see it... make plans to get to one, two or all three!!!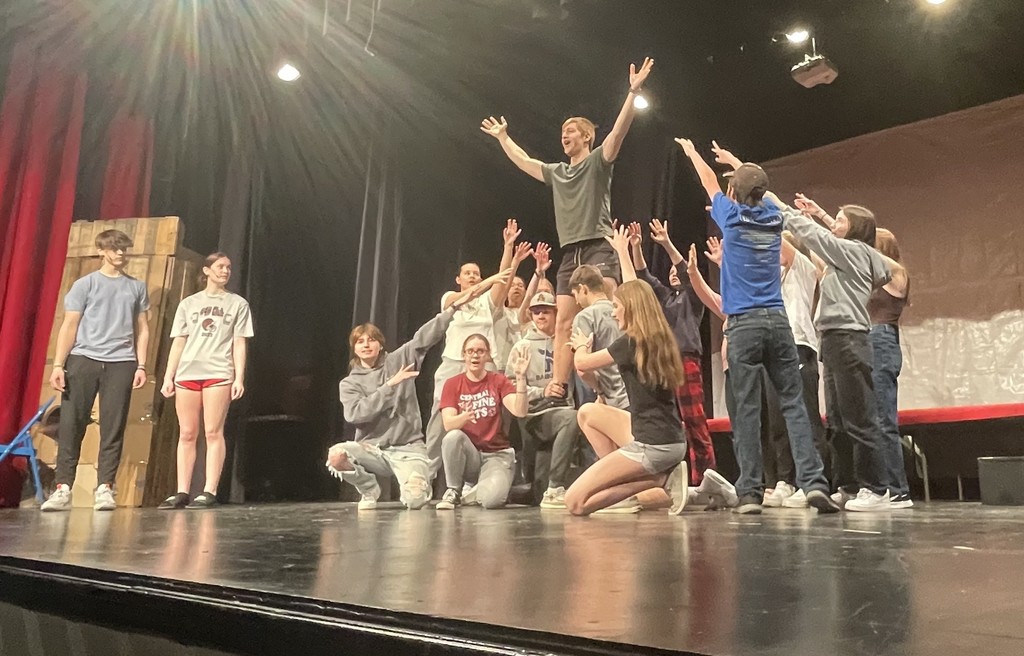 Mrs. Bergan's 6th grade class completed Praise on a Plate. Students rotated around the room and wrote positive adjectives on each others plate that described each student.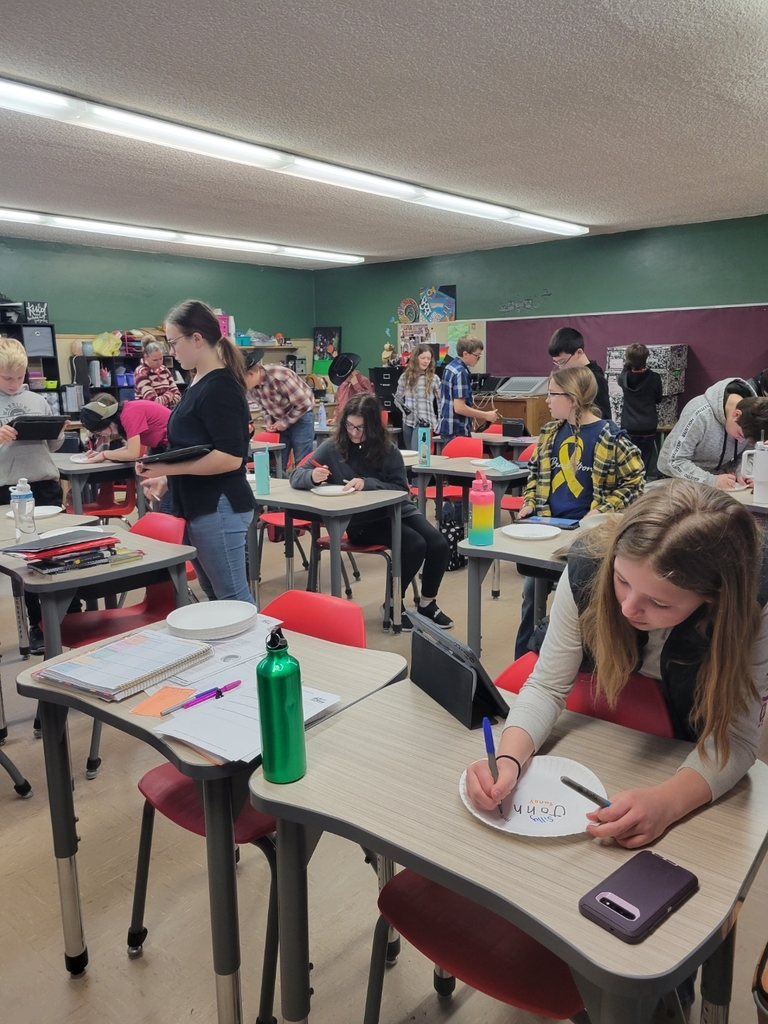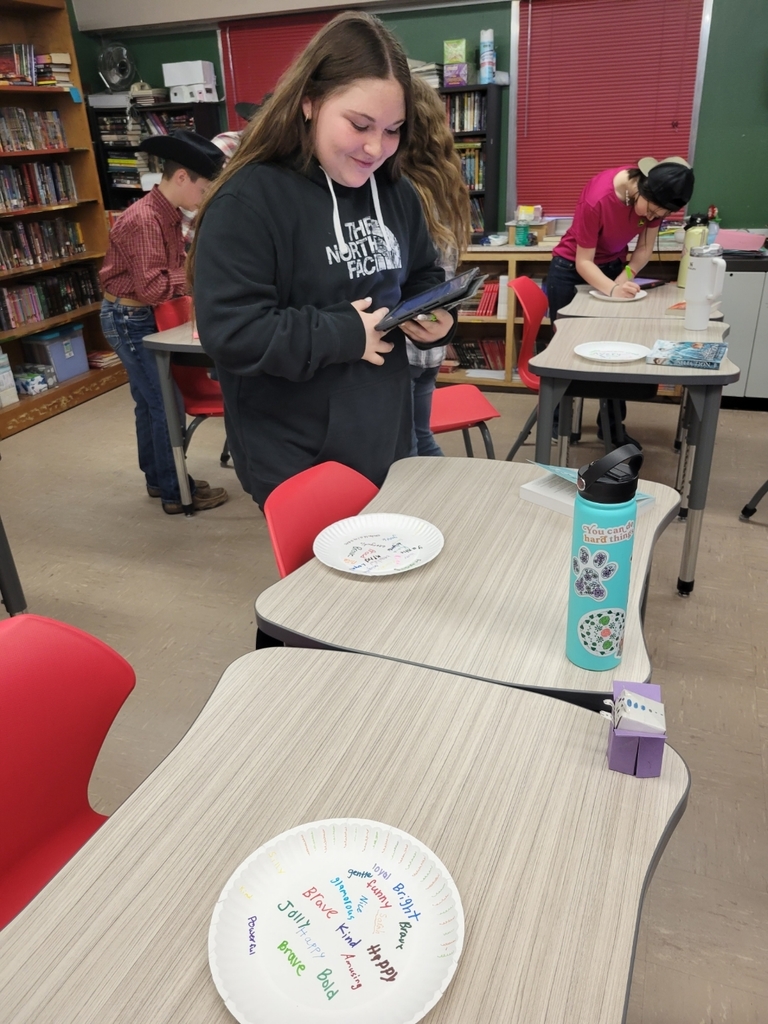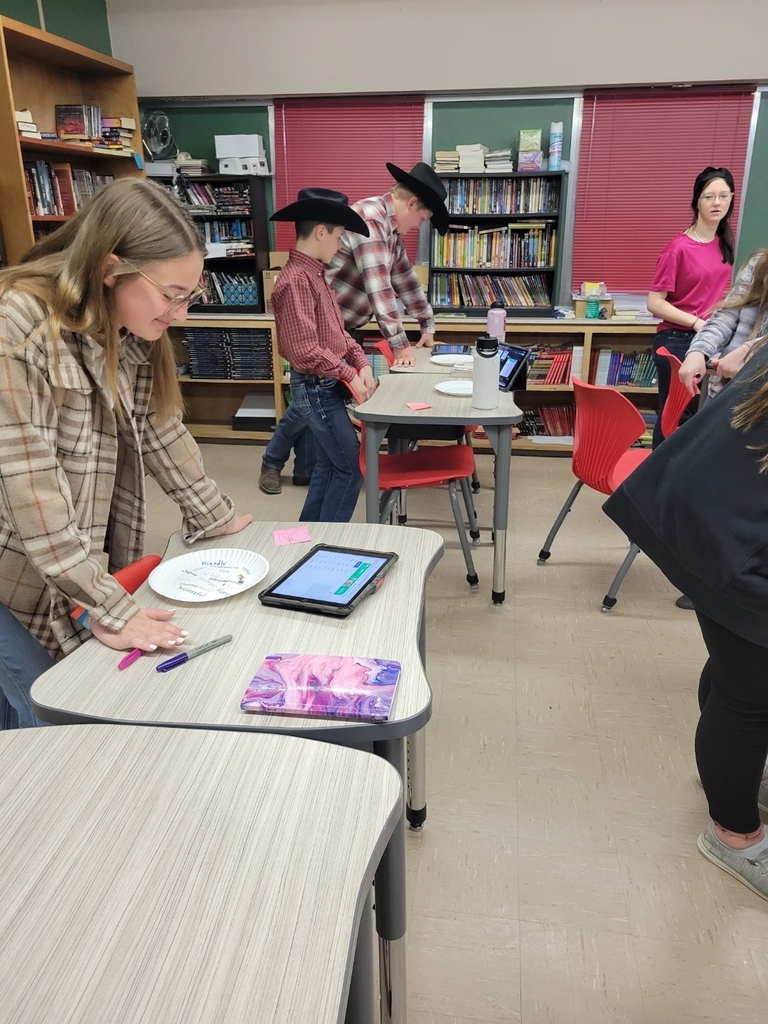 At the March 20th School Board Meeting, the attached 2023-2024 District Calendar was approved.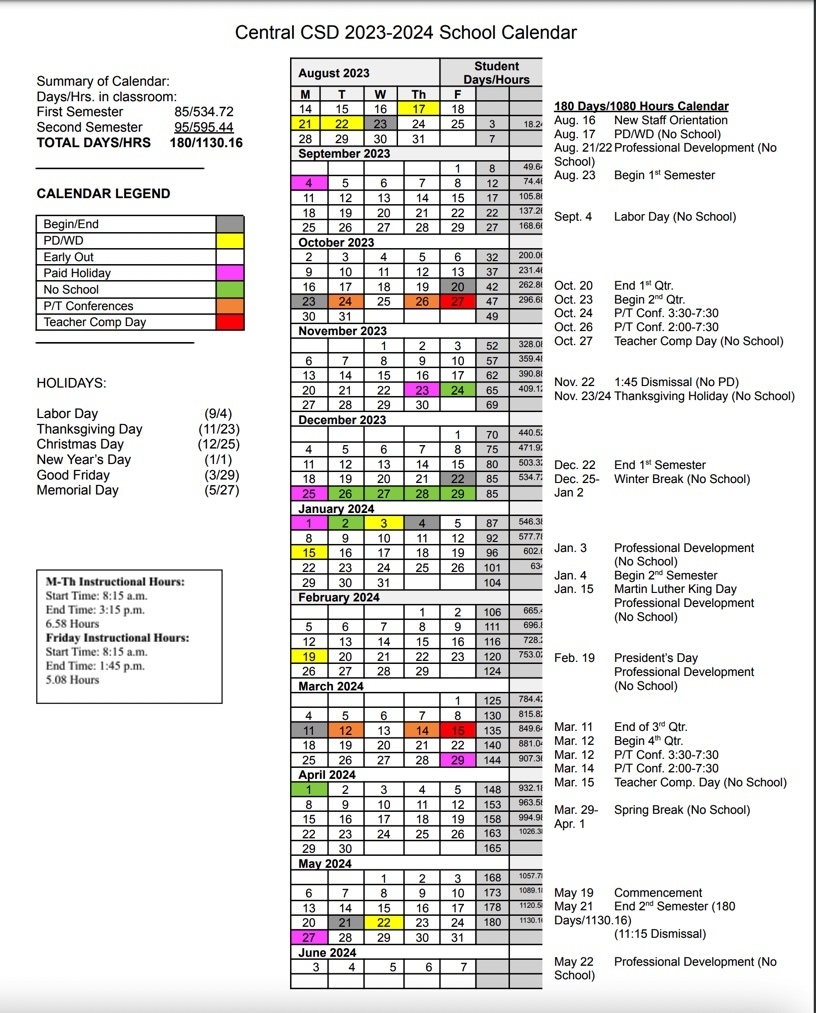 Clayton County Conservation is hosting a Pasque Flower Hike!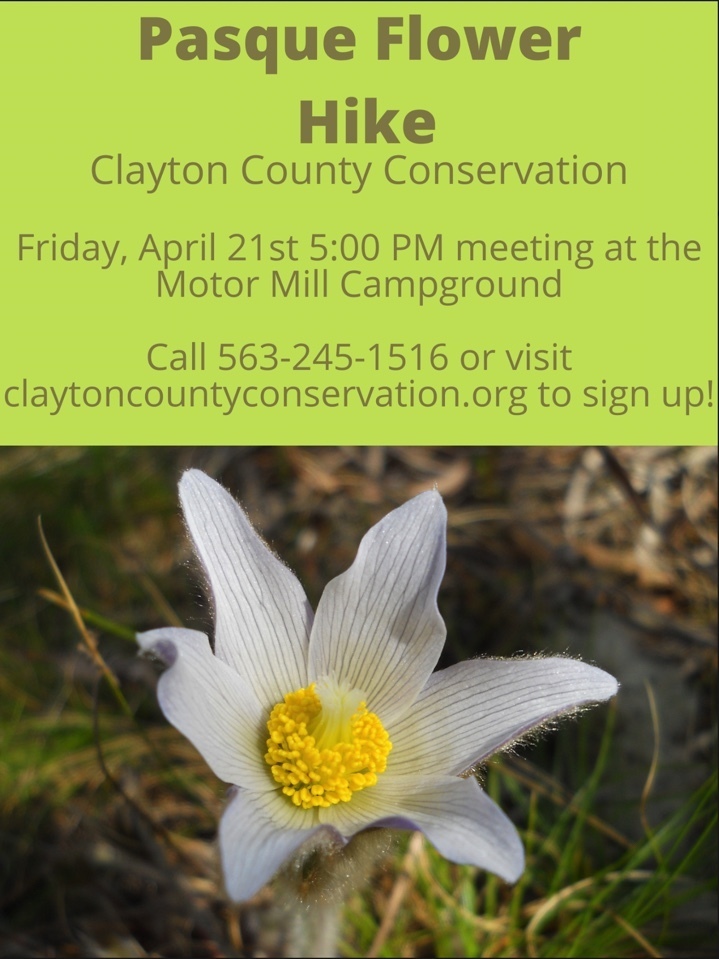 A fun opportunity! Make plans to attend Saturday, April 1st!
Last night Central's School Board Members and guests were invited to the industrial tech work area to learn more about the process our current welding students encounter. Shop students, Keaton Klingman, Logan Gates and Elliott Kelly presented to the school board members. Board member, Courtney Scherf was able to try out the welding simulator, currently on loan from Keystone AEA. Thank you Mr. Bergan for your contribution and dedication to these programs and our students!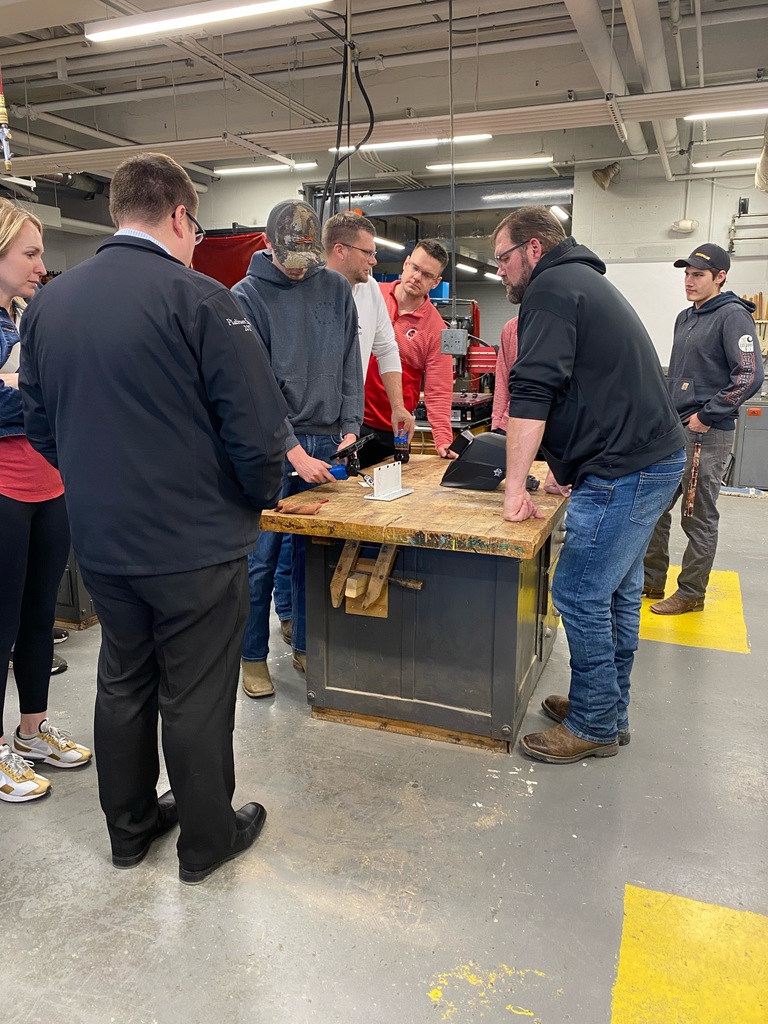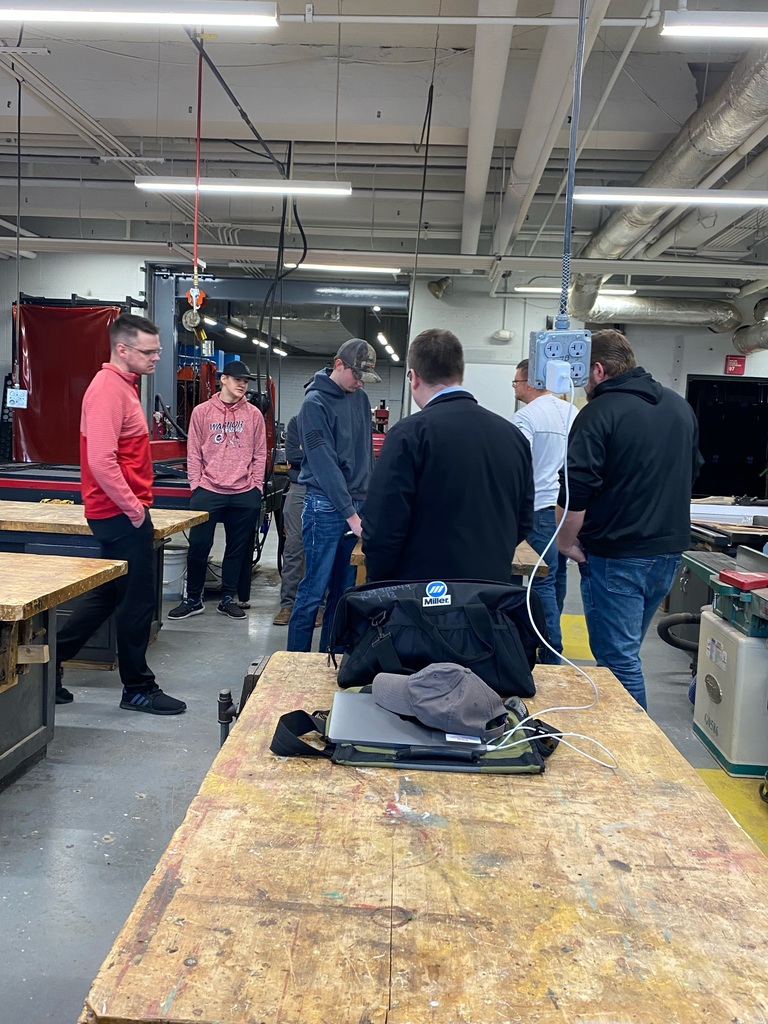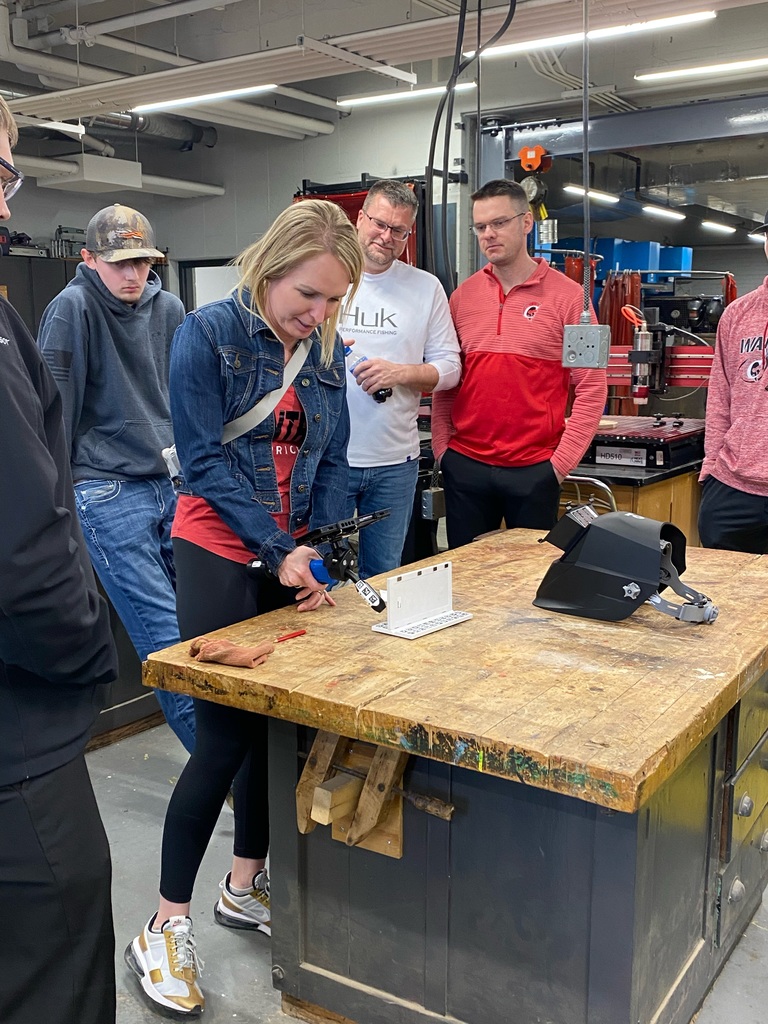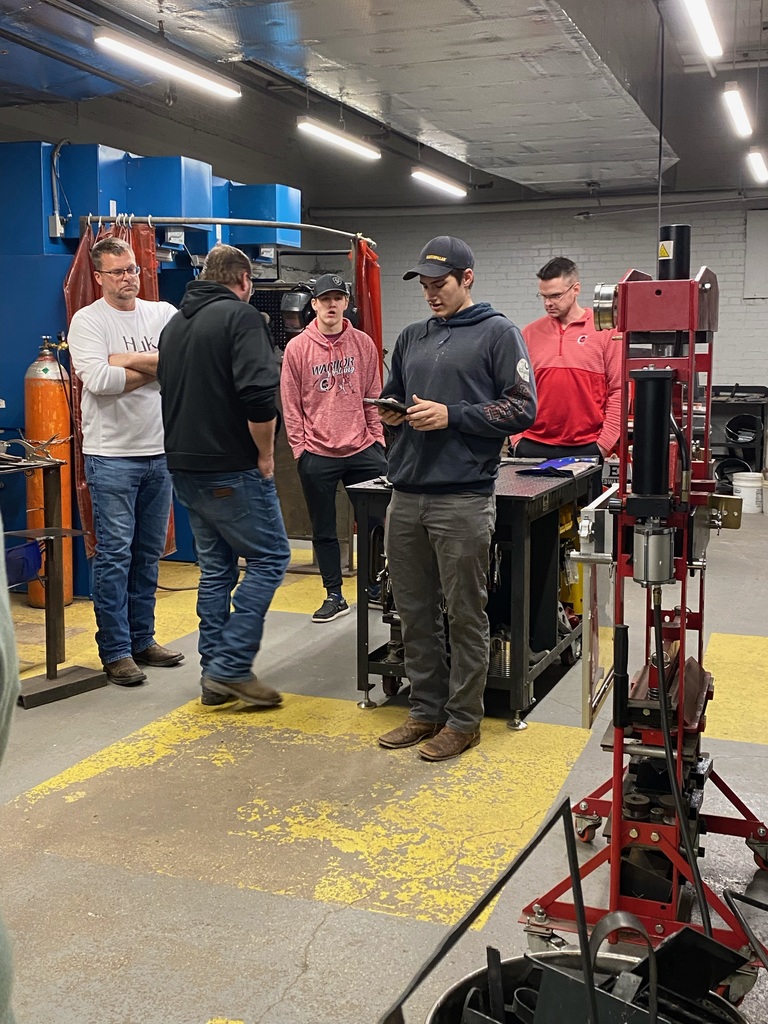 One of last week's Kindess Week activities was for elementary students to design a shirt that stands up against bullying. These students' designs were picked as winners for this challenge! Congrats to Alyee, Cameryn, Nora, Ori, Elsie and Drake for creating great designs and standing up to bullying!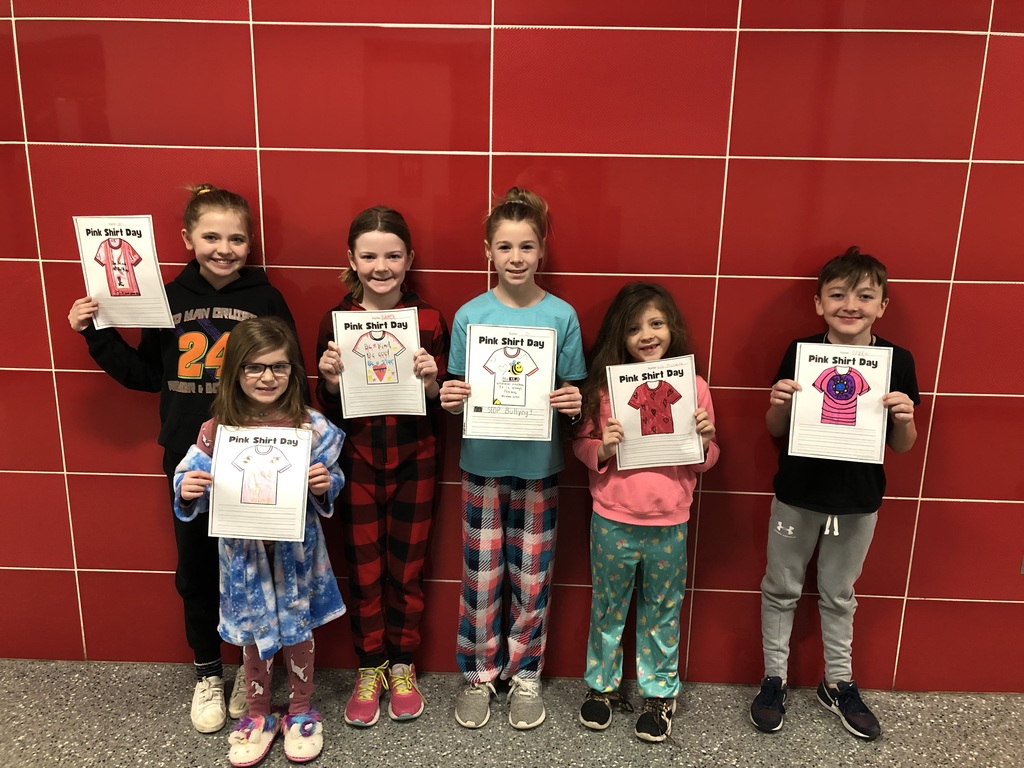 Spring break is upon us! See you Tuesday!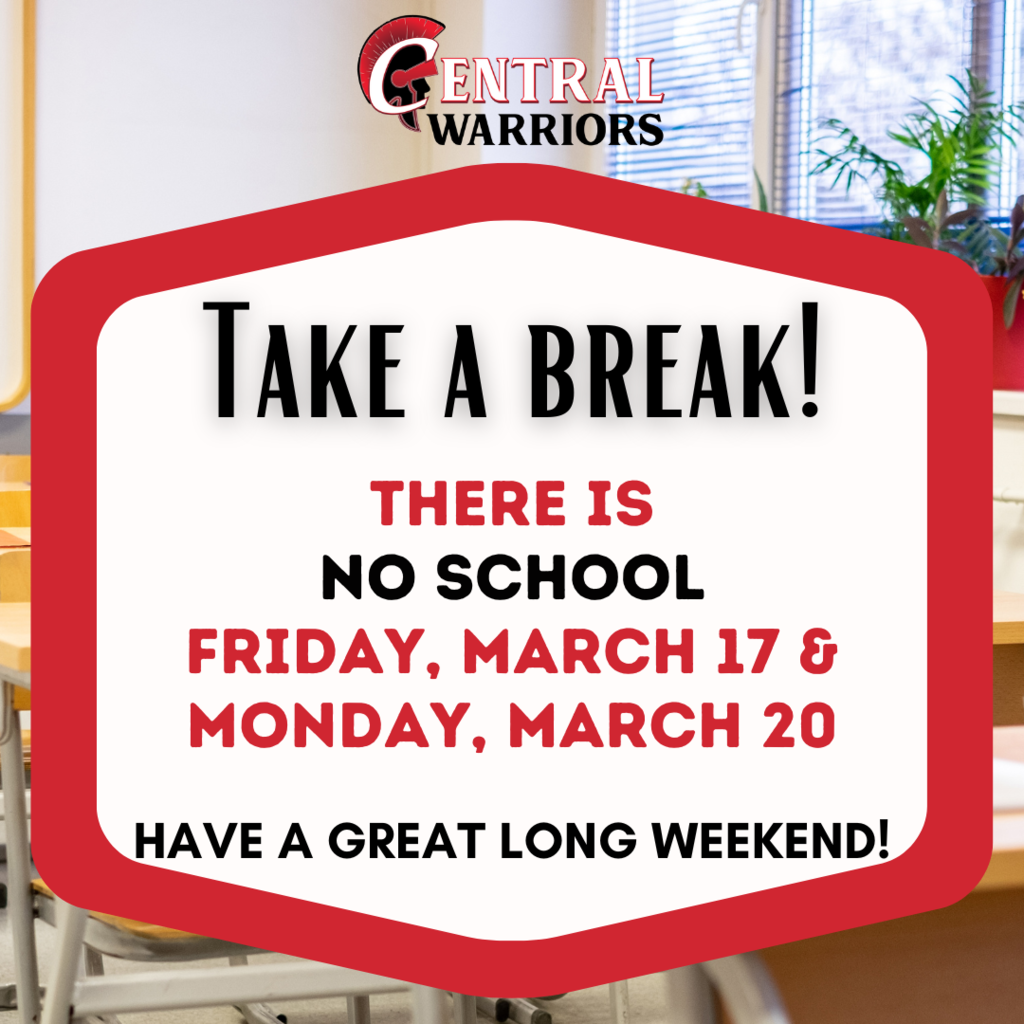 General Science egg drop projects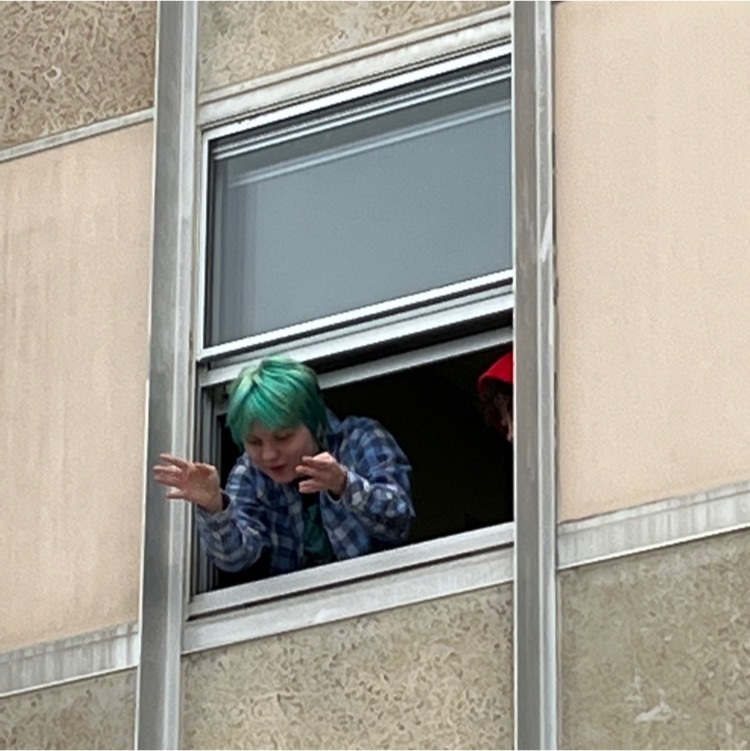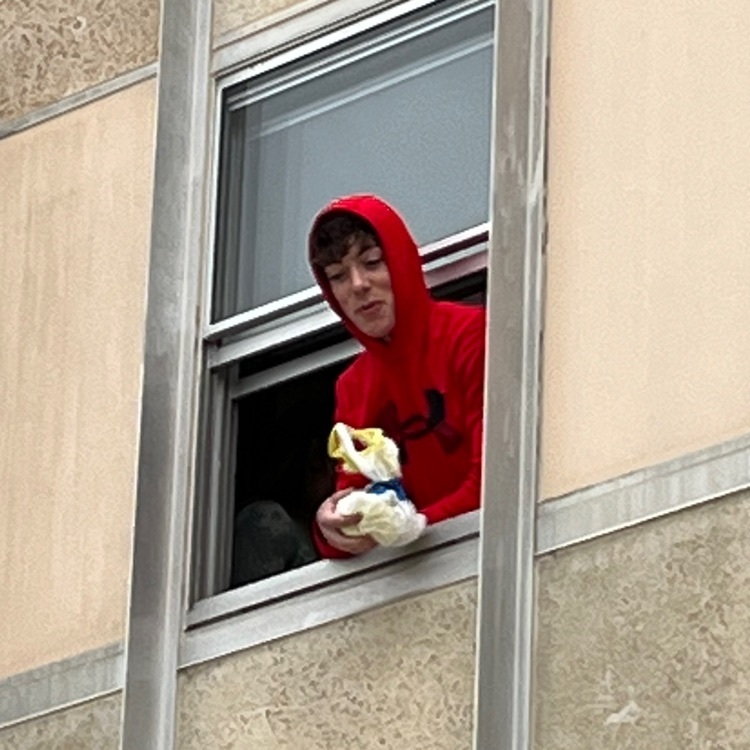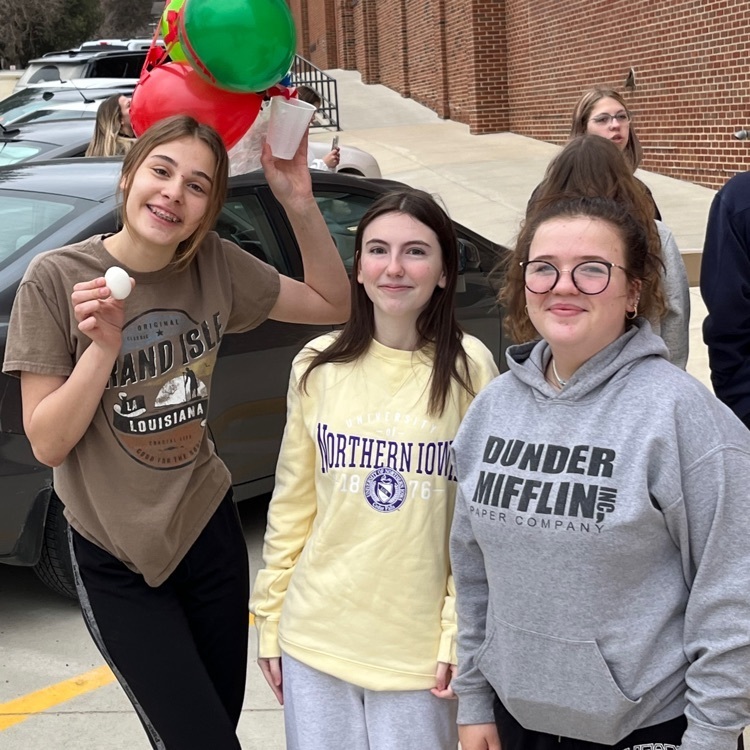 Music In Our Schools Month is currently being celebrated across the nation. This is a time of year when music education becomes the focus, raising awareness and reminding us of the important role that music plays in the lives of our students. Please join in the celebration, as our students return to school next by participating in Spirit Week!
Mrs. Grau's Mobility class was lucky enough to share their yoga time with some very special guests! Thank you K/1 and Officer Mitch for making class extra fun today!