Youth Track & Field Camp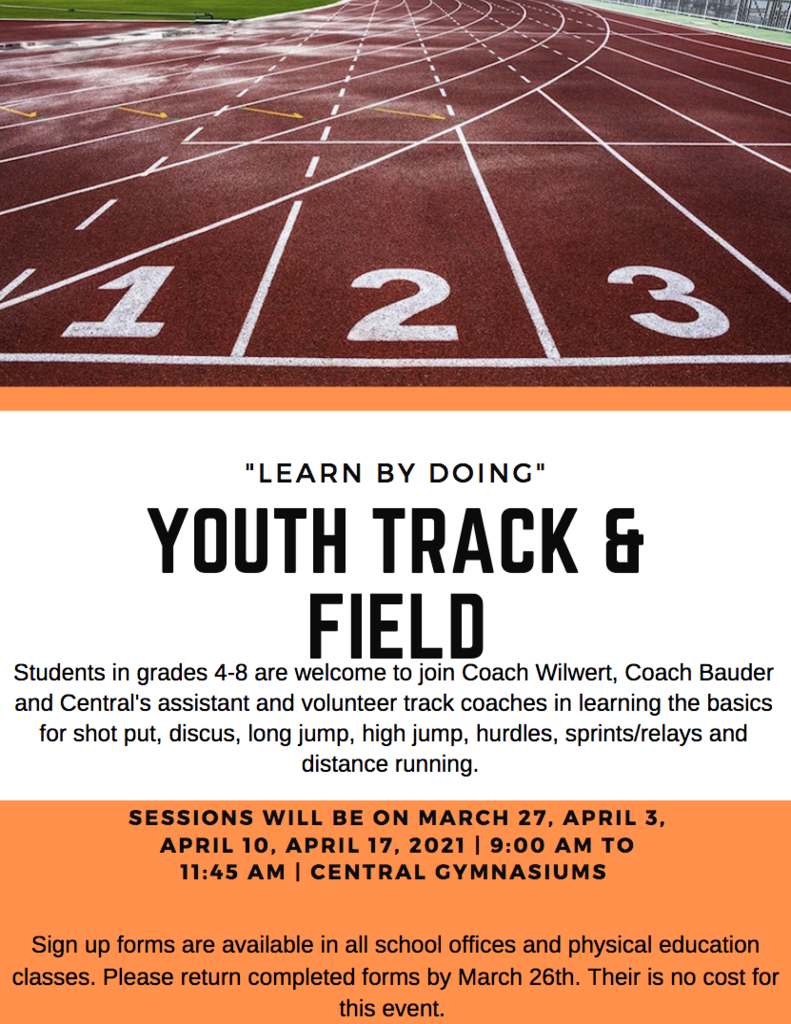 The Spring Musical has once again exceeded expectations! The students have done an outstanding job! It is no surprise that the first two shows have had record numbers for attendance. The final performance is Sunday at 2:00 PM in the Auditorium. Doors open at 1:30. See you there!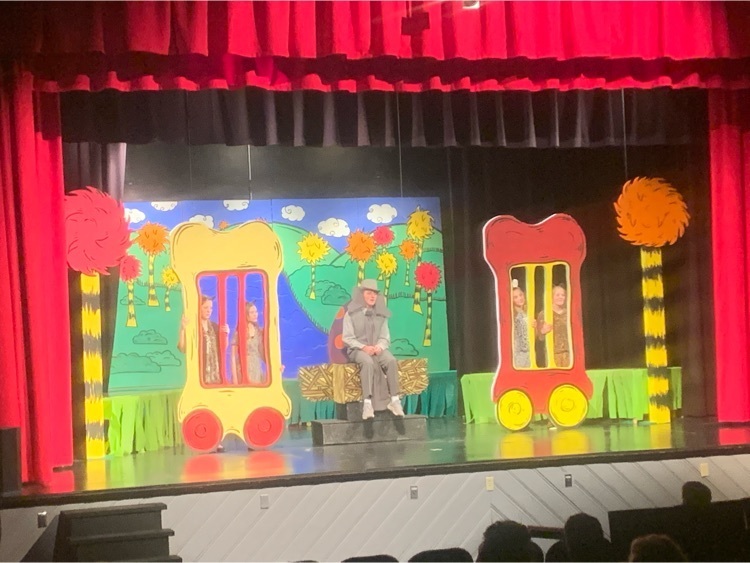 Central's Seussical JR. cast and crew had a fantastic opening night and a great turnout! We hope you are able to see them again tonight at 7:30pm or tomorrow (Sunday) at 2:00pm. Join them for a fun and magical time!

Please join the cast and crew of Central's silly, wacky, and all out fun production of Seussical JR. this weekend! Tickets are $5 at the door and there will be general seating. Showtimes are March 19th & 20th @ 7:30pm and March 21st @ 2:00pm!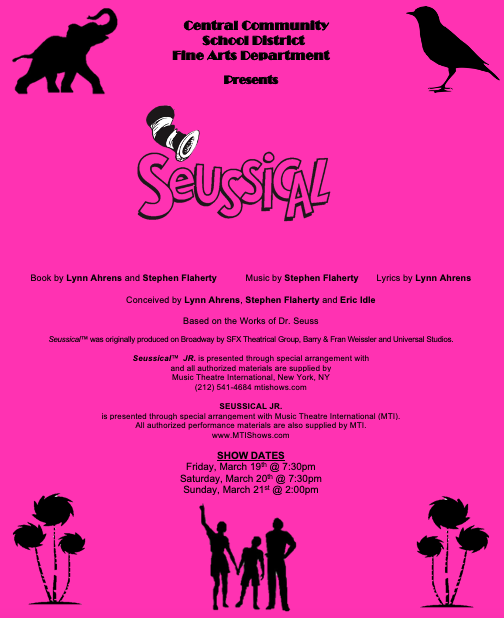 The Central Perk Cafe will be open Wednesday morning at 7:40 to help you shake off your long weekend with a delicious beverage of your choice. Stop by and see us for a coffee drink, smoothie,tea or hot chocolate.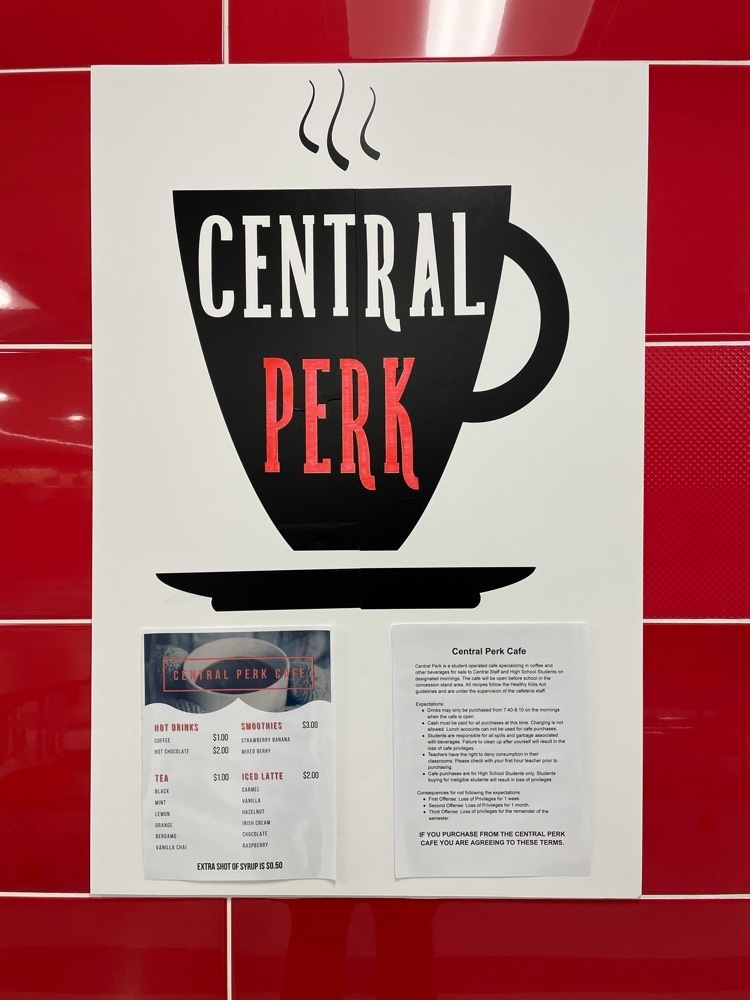 Central is closed today (Tuesday).

Nature Kids program at Osborne.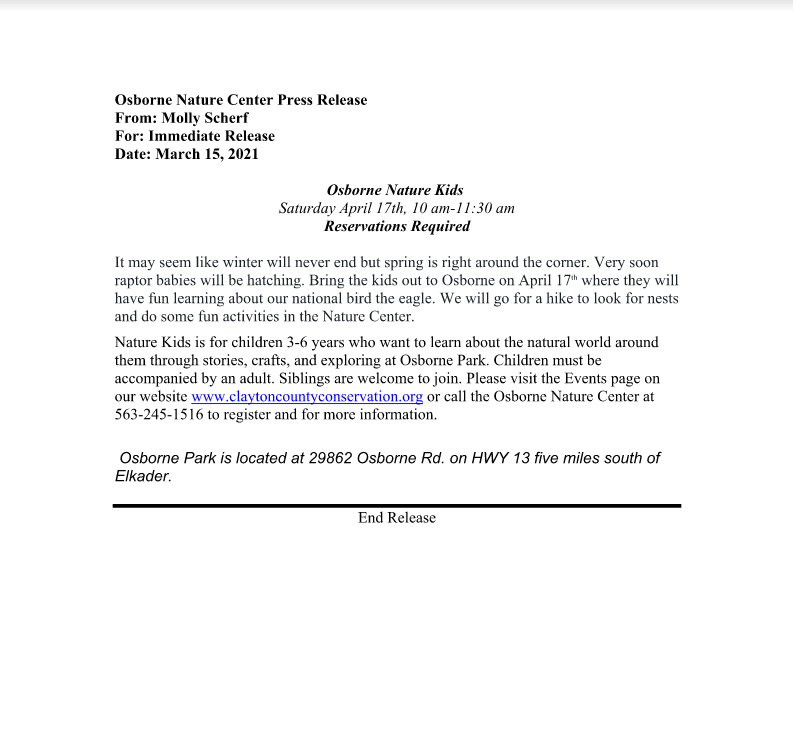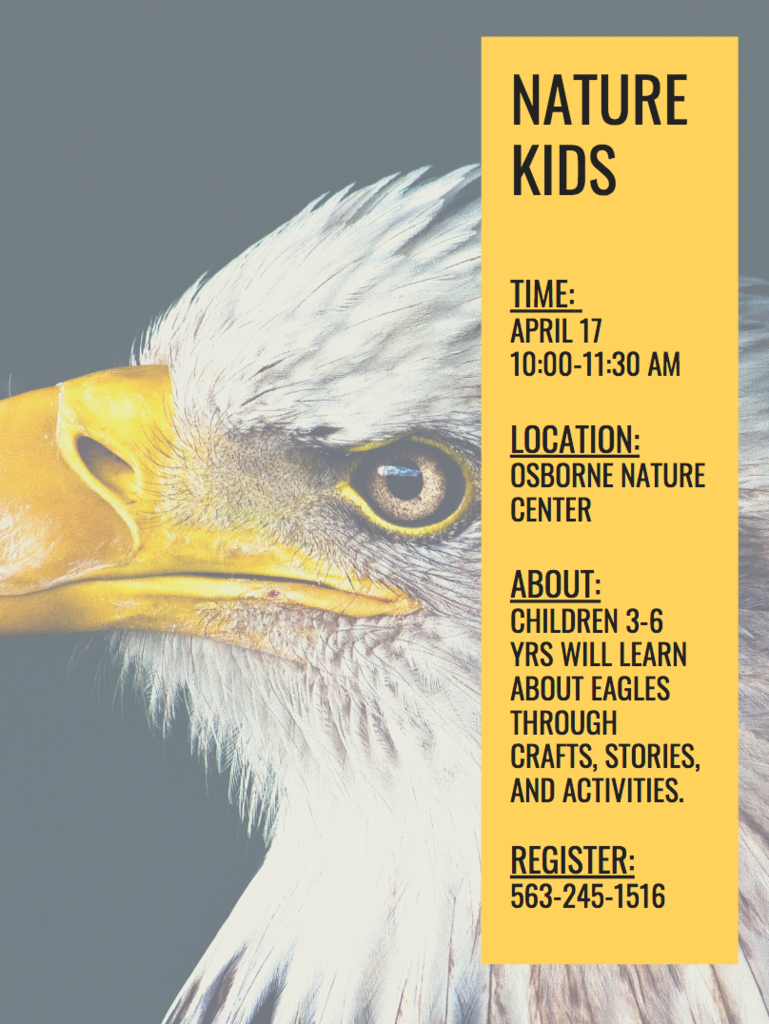 Central is on a 2-hour late start tomorrow (Tuesday).
Central seniors: If you are pursing ANY education or training after high school, YOU are eligible for at least 1 scholarship from the Central Community Scholarship Foundation. More than 30 scholarship available! Due today by 11:59PM! Go to centralcommunityscholars.org to apply!

Central is closed today due to weather. The monthly school board meeting remains scheduled at this time.
Great day at 2021 NE District FFA! These members did an EXCELLENT job in their events!!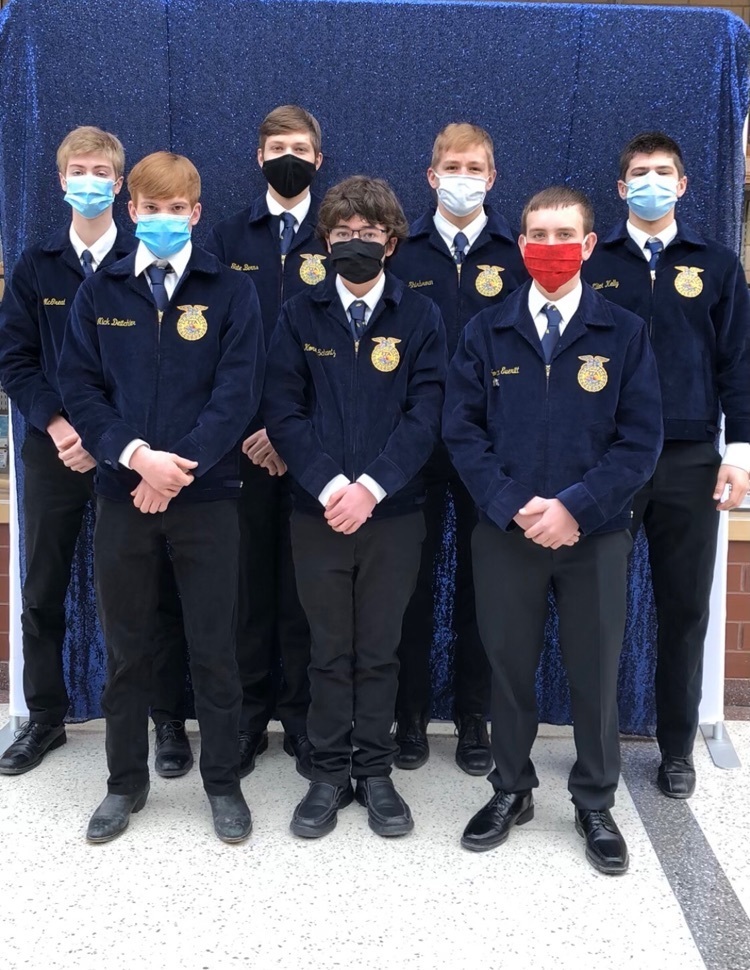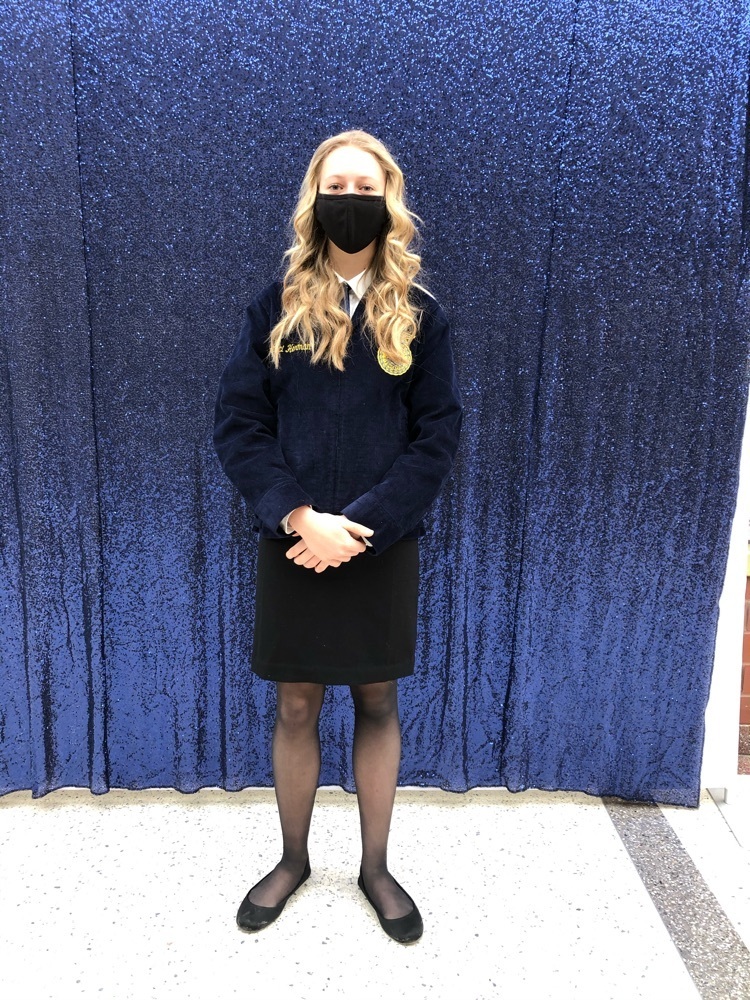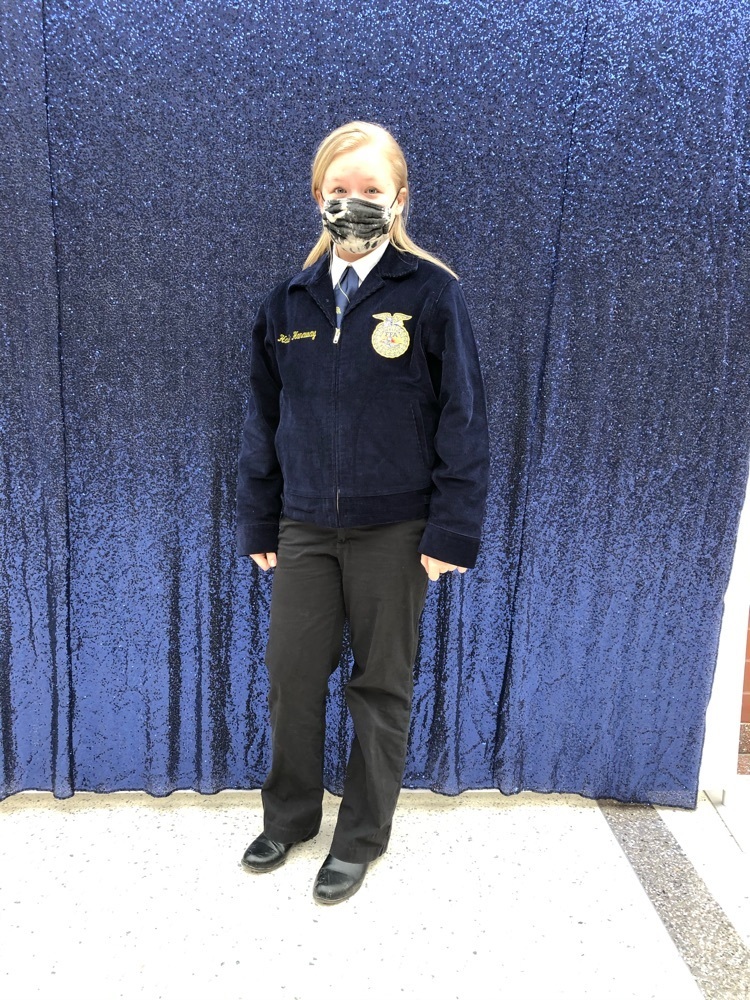 Mr. Zubriggen's Character Development class participated in a pay it forward appreciation activity for all staff. The students also wanted to recognize Mr. Zubriggen for all he does and put together a sweet treat for him.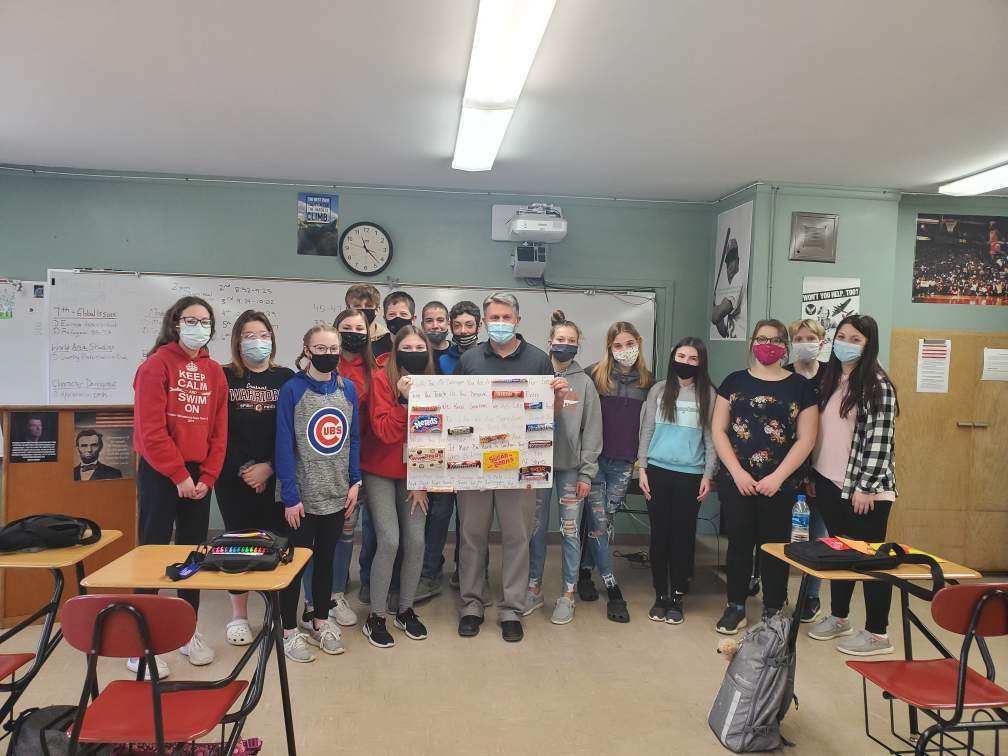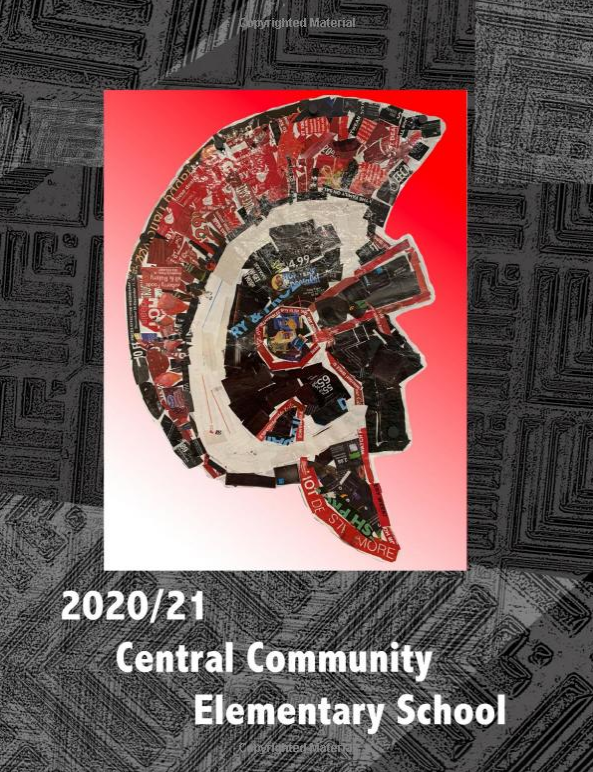 Friendly Reminder:

Do you have bags of refundable cans laying around? Bring them down to Central's recycling box. By donating your cans to the Central recycling box, you will be supporting Central's sports teams and other student run groups. The teams and groups sort through the cans and bottles for a profit to pay for opportunities they may not otherwise get. Your donations have raised nearly $5,000 in the past two years. Just a reminder that glass and other trash just makes for more needless work for our students! Thank you!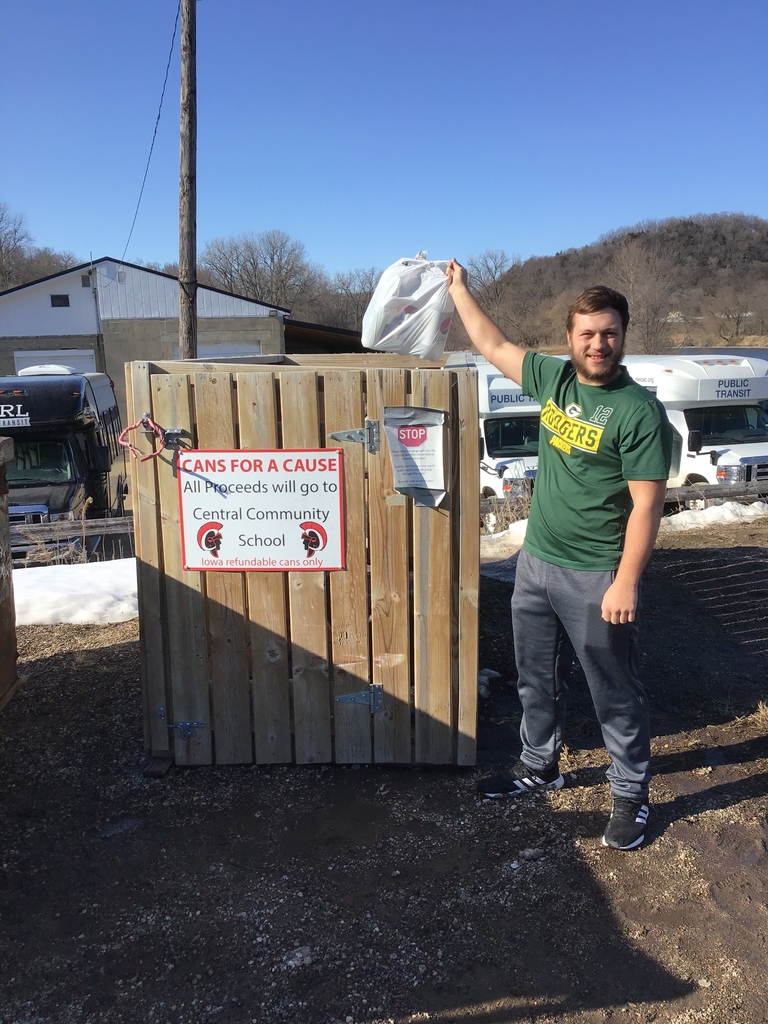 Central Track & Field Clothing Order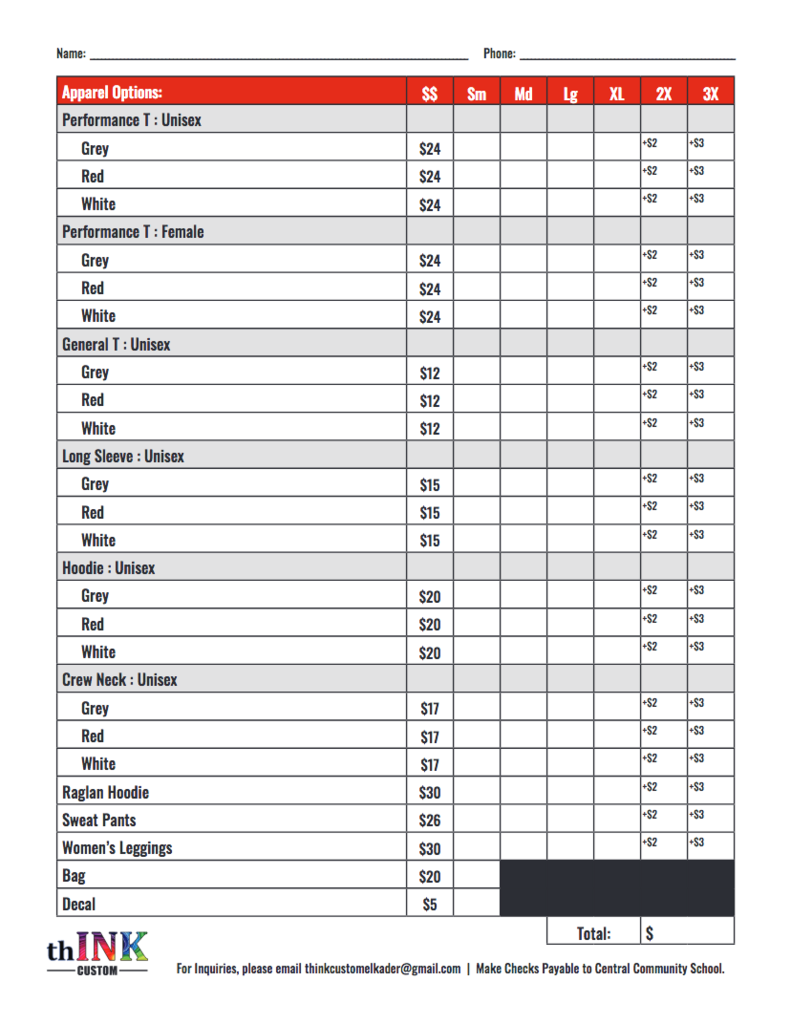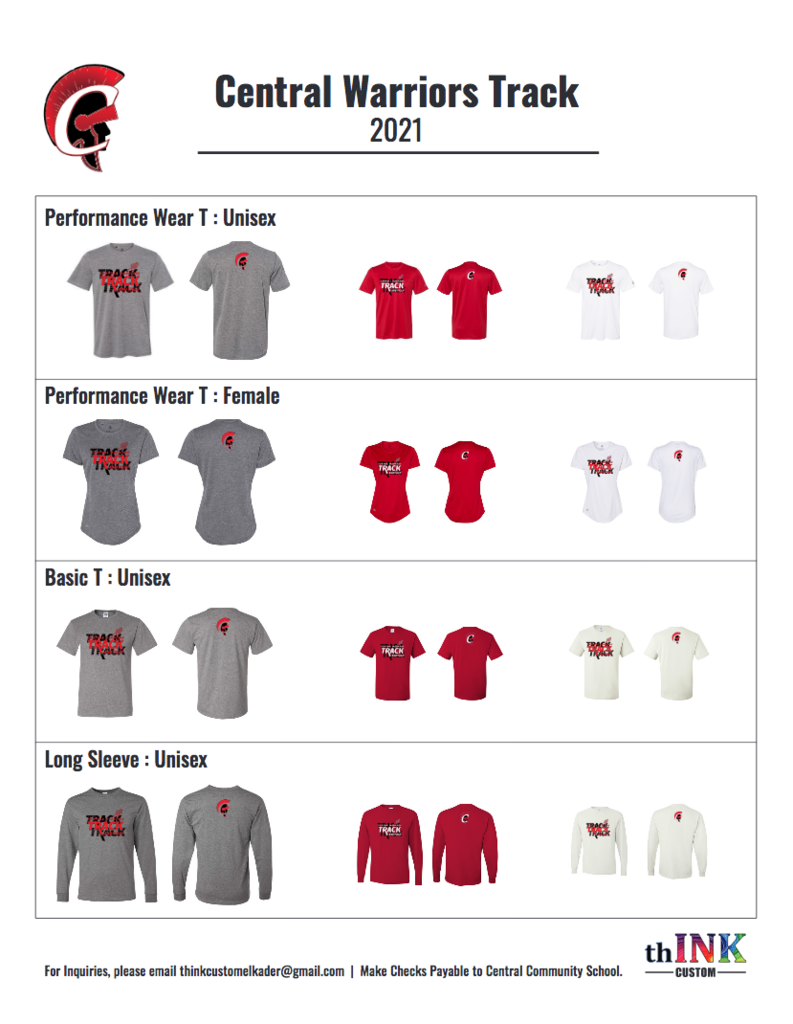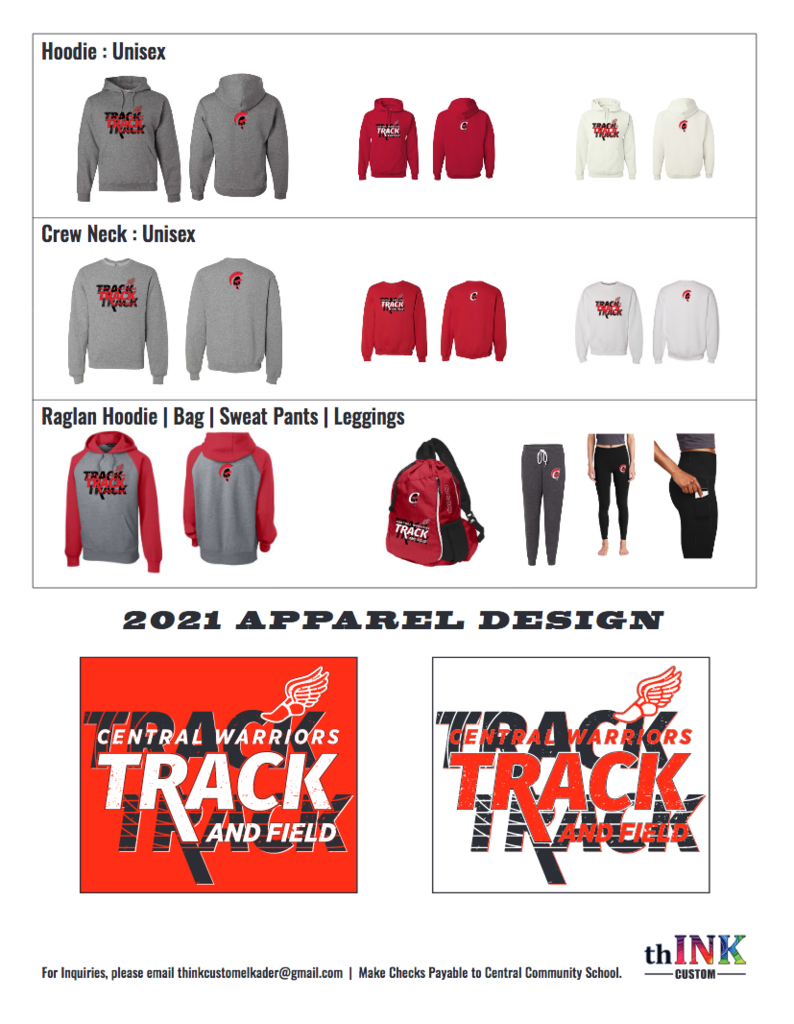 Figure drawing in Art Fundamentals

All community members are invited to stop by the Central commons area on Thursday, March 11th from 2:00-7:00 PM to view the Hidden In Plain Sight display.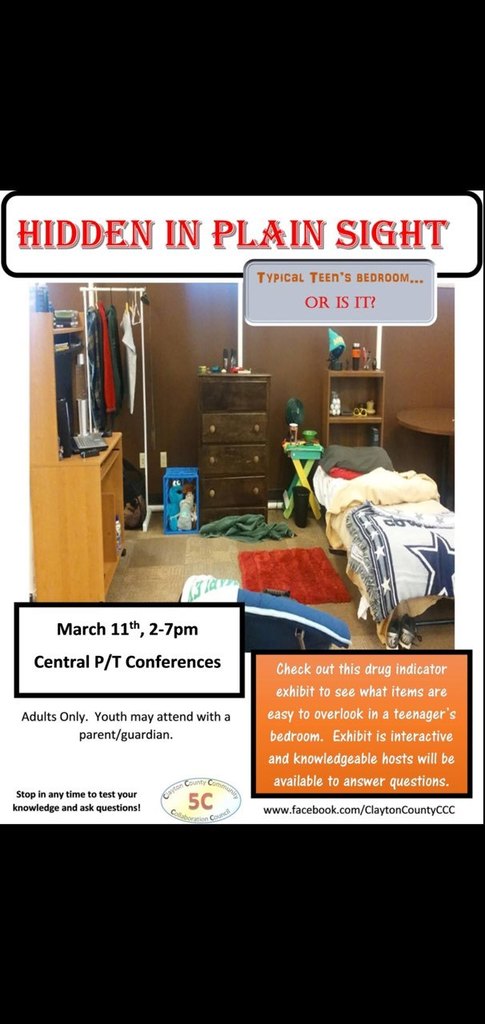 Warmer weather calls for fishing in the Turkey River during Outdoor Rec class with Mr. Ledbeter.

International student hosting information