Another great project in Mr. O'Brien's Woods Class.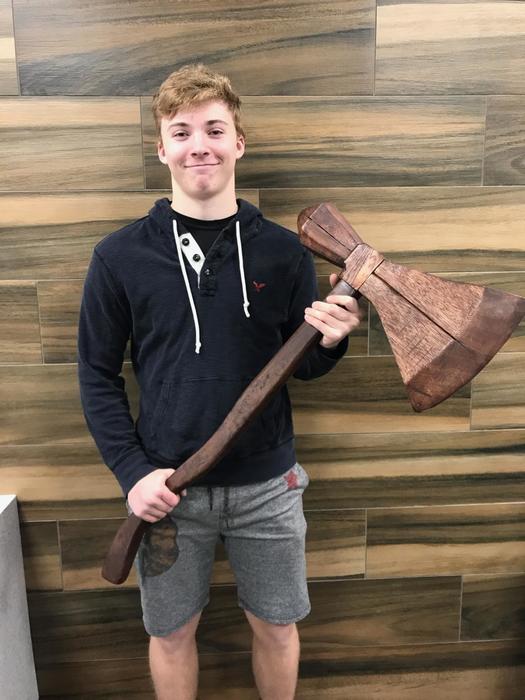 Pictured here Central 4th Graders participate in the Healthy Schools Healthy Students Grant aiming to empower elementary students through nutrition education. It will include monthly lessons including taste testing with Nate Weber. November's item to taste test: Pomegranates!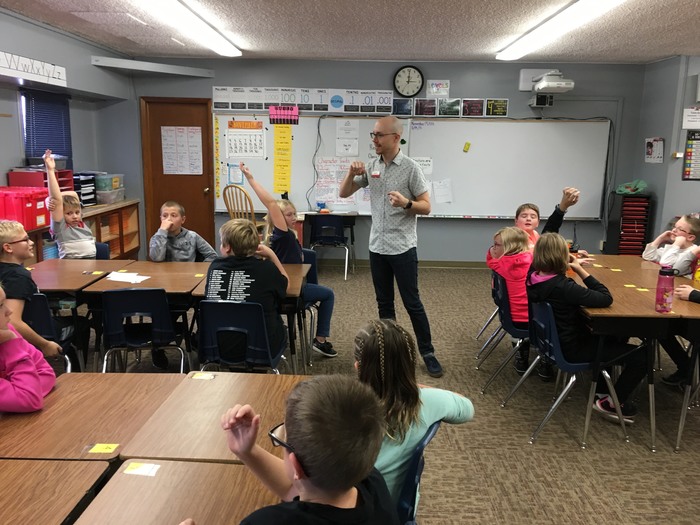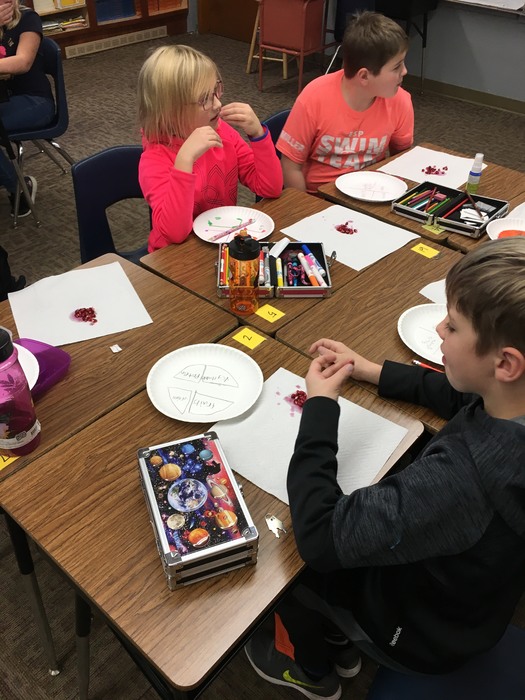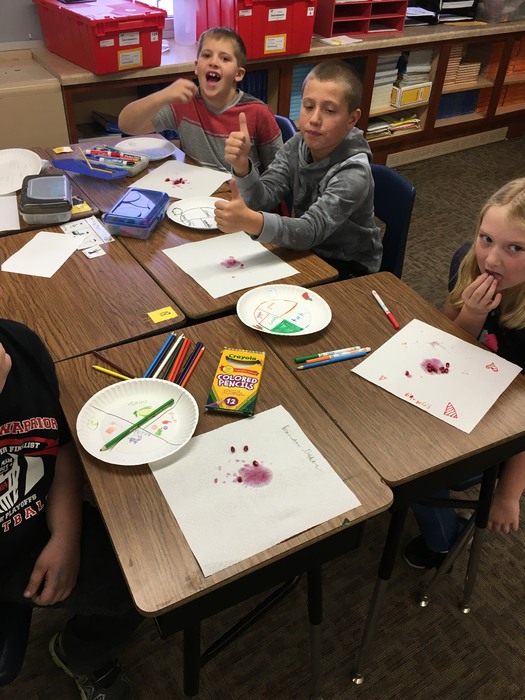 The high school basketball games on November 27th (home vs West Central) December 4th (home vs Turkey Valley) January 8th (at West Central) January 15th (at Turkey Valley) will be played as JV girls, 2 quarters only of JV boys, varsity girls, and varsity boys. Games are still scheduled to start at their regular time.

Holiday music in Central's foyer before school from now until Christmas. Thank you to Ms. Wilming and Central band students for putting this on.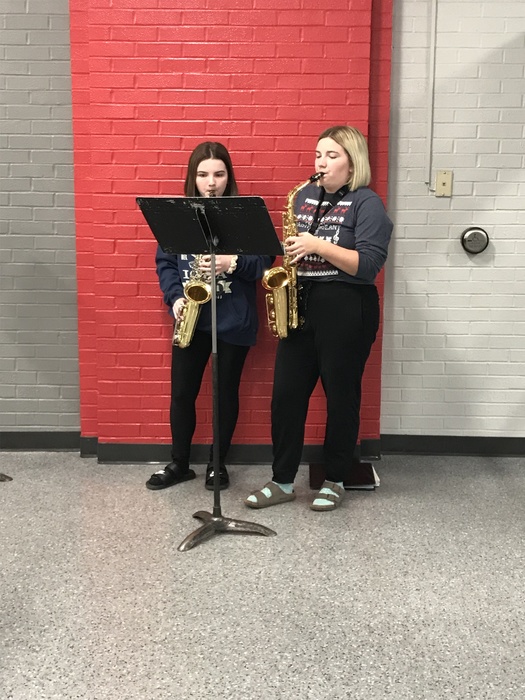 Central Fifth graders shared their monologue presentations today. Their monologues were based on the book Esperanza Rising.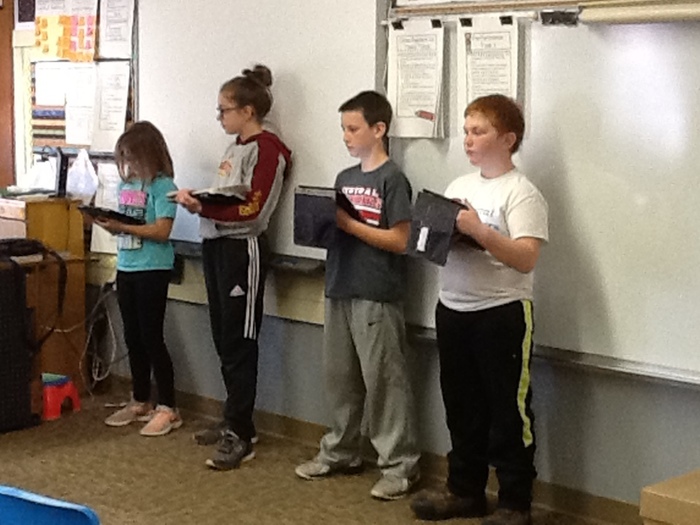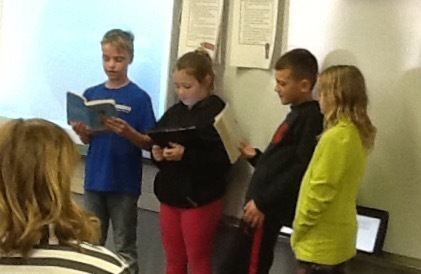 Congratulations to the following Warrior Volleyball players on the following awards/recognition. 1st Team All Upper Iowa Conference Lizzie Gifford Mary Kate Wille Hannah Erickson 2nd Team All Upper Iowa Conference Natalie Schroeder Honorable Mention Upper Iowa Conference Lauren Schroeder Zoe Barker 1st Team 1A NE All District Team Lizzie Gifford Mary Kate Wille 1A Honorable Mention All State Lizzie Gifford

Today I received another reminder why I love my job! A couple students stopped down to the "Principal's Office" and handed me these thank you cards with smiles on their faces and a lot of giggles! I am so thankful to lead such an amazing student body, staff, and community. Enjoy Thanksgiving Break everyone!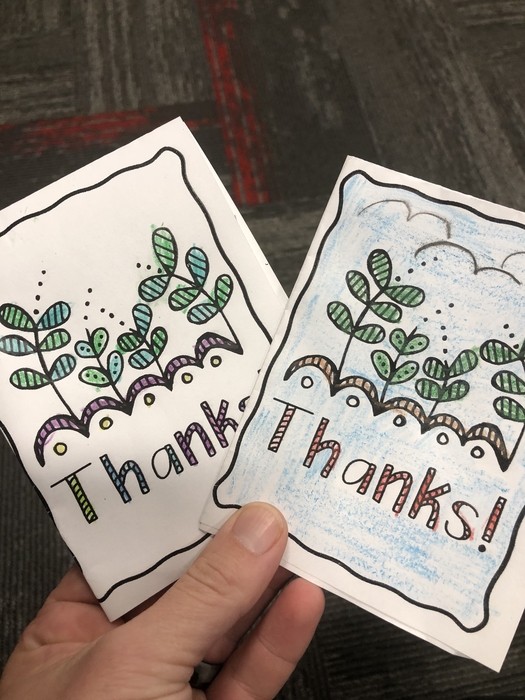 The CCS winners took a trip to the Elkader Pizzeria.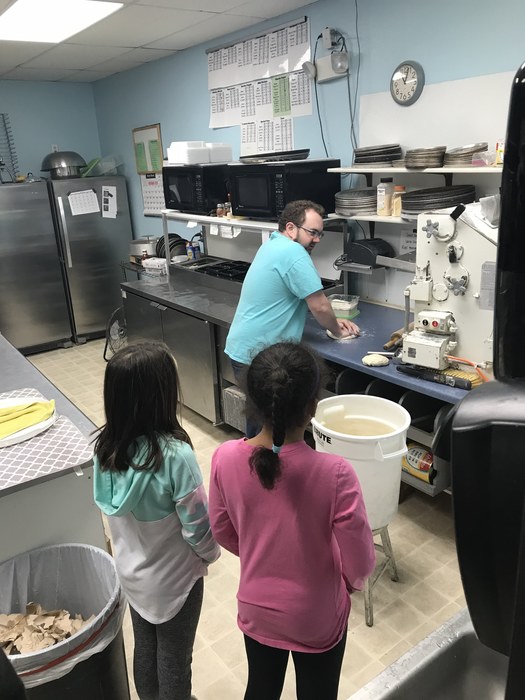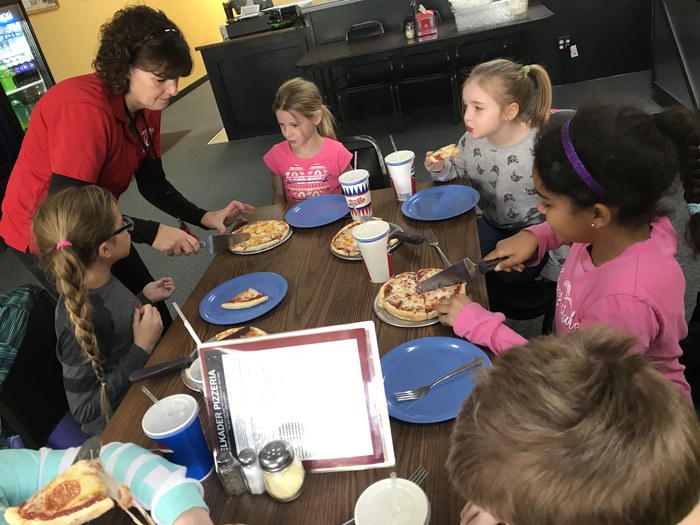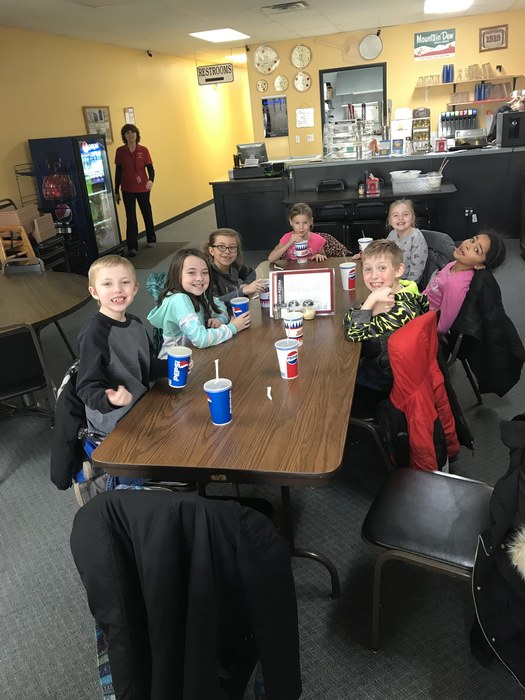 Janelle Gibney class of 2013 talked with Mrs. Healy's Pre-Employment class about the importance of cover letters and resumes. She also shared her Workiva work experience and the skills needed to succeed in the cooperate workplace.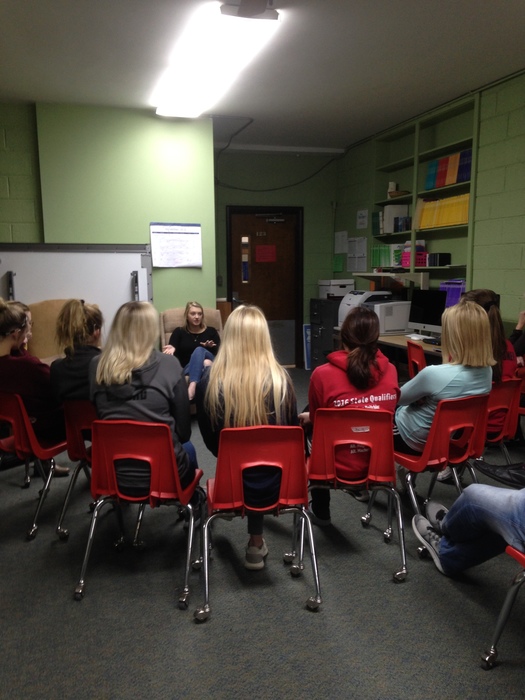 Congratulations to members of the Global Science class on successfully writing a $500 grant to Halvorson Trane to replace our microscope lights with energy efficient LED lights. Thank you to Halvorson Trane for their support of educational projects and to the Clayton County Energy District for their help.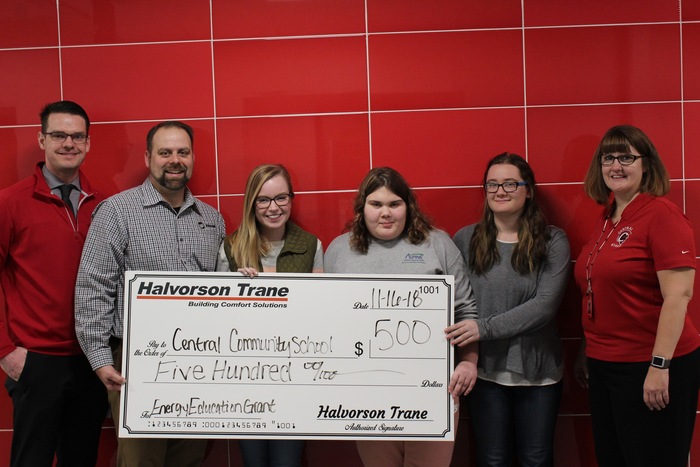 Camp Courageous fun!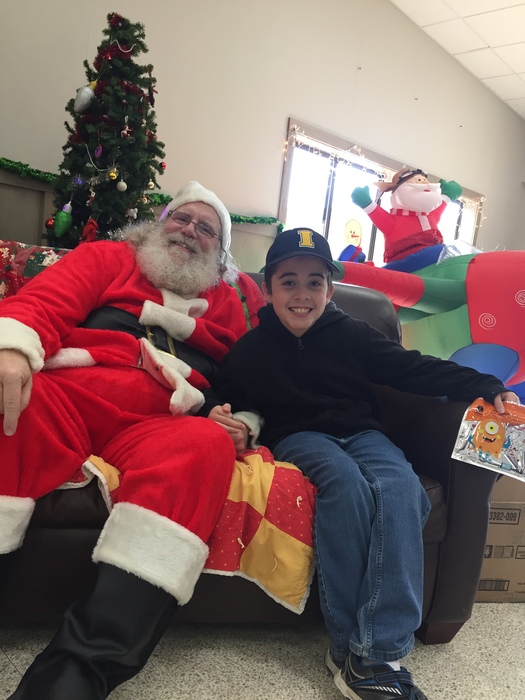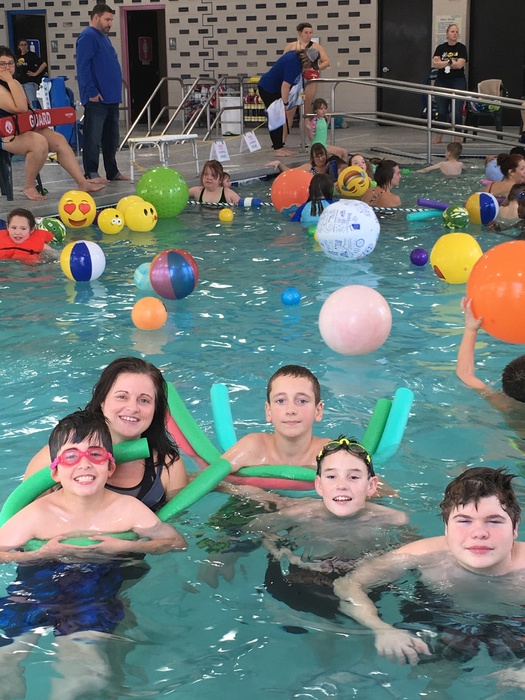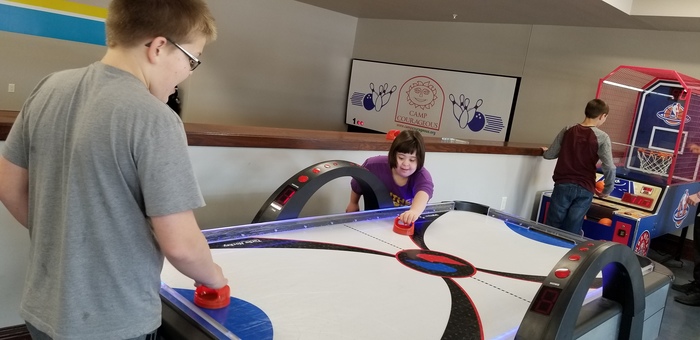 Brandi Lewin, the Rural Sexual Assault Team Coordinator, and Elkader police chief, Mitch Seitz, came to speak to Mrs. Anstoetter's 4th graders about trusted adults and safe spaces.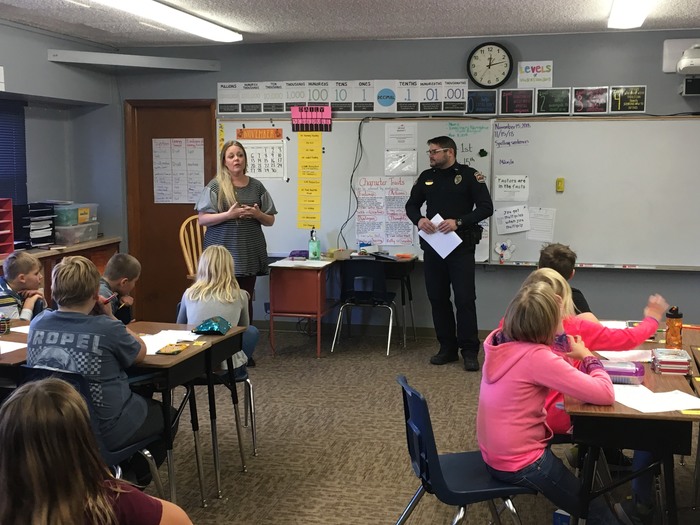 Music & Fine Arts Boosters are meeting in the music room on November 19 at 6:30 pm. We need all supporters of our fine arts to attend and help plan our annual carnival event.

Hard work and good effort pays off. This Central student earned a Worthy Warrior.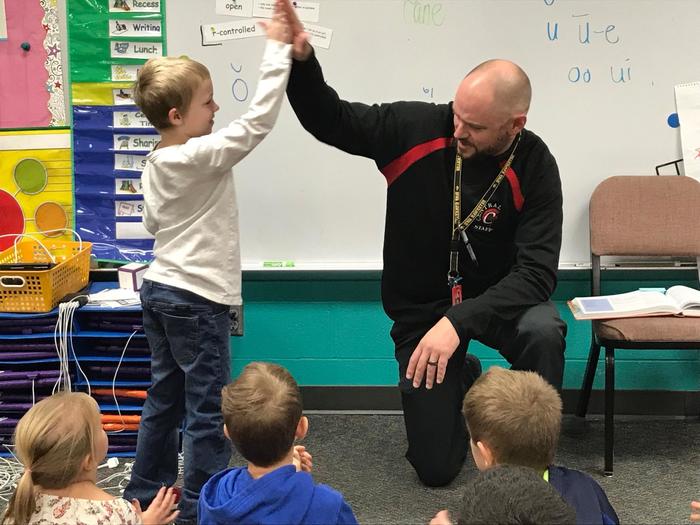 This Central squad will perform at the half times of two Iowa High School Football Championship Games today at the UNI Dome. They have approximately 200 cheerleaders participating in this event, representing ICCA member schools throughout Iowa.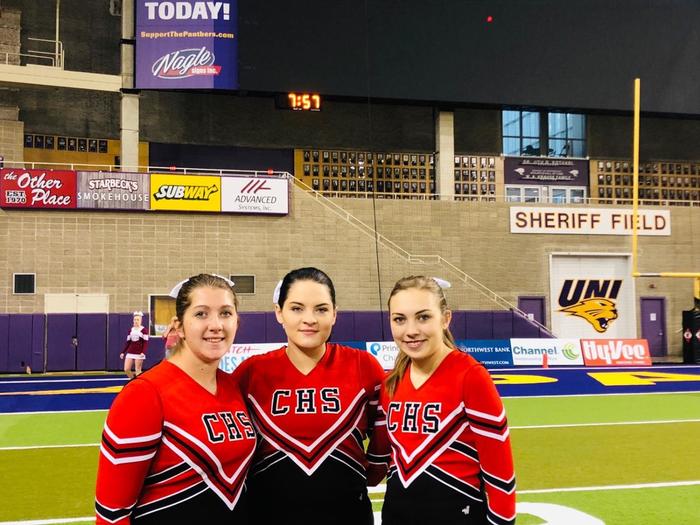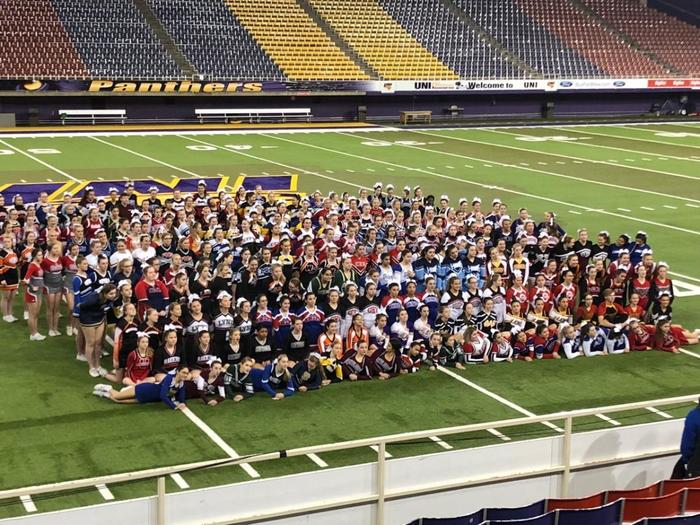 Food Science 1 students practiced teamwork skills as they planned and prepared a Thanksgiving Meal. They even shared their meal with several community members. Thank you for joining us!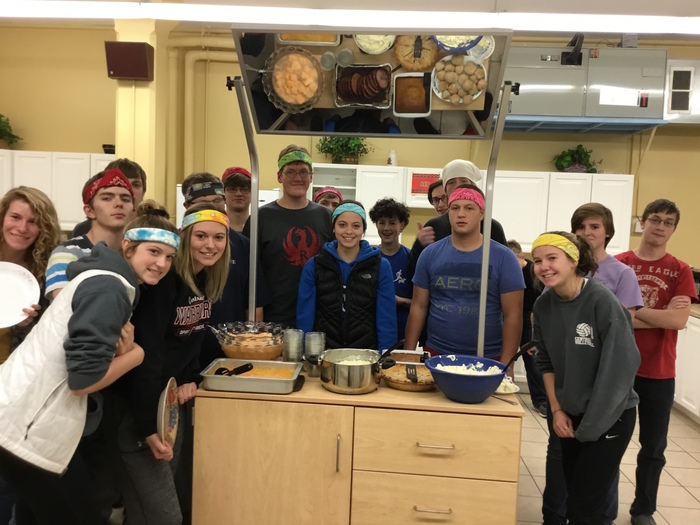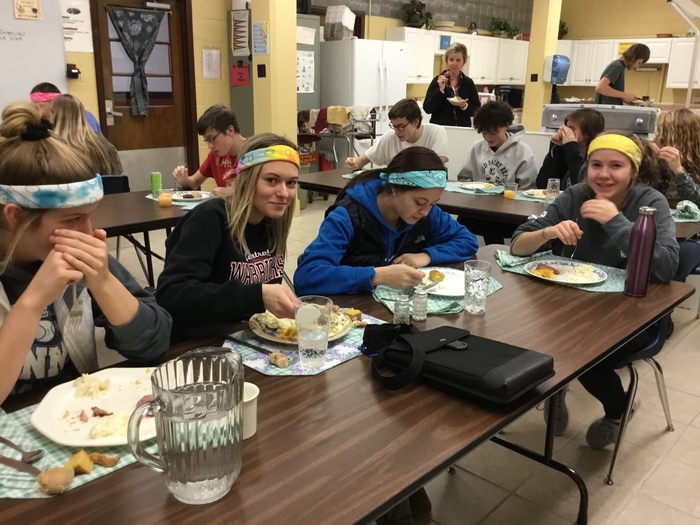 Interesting thought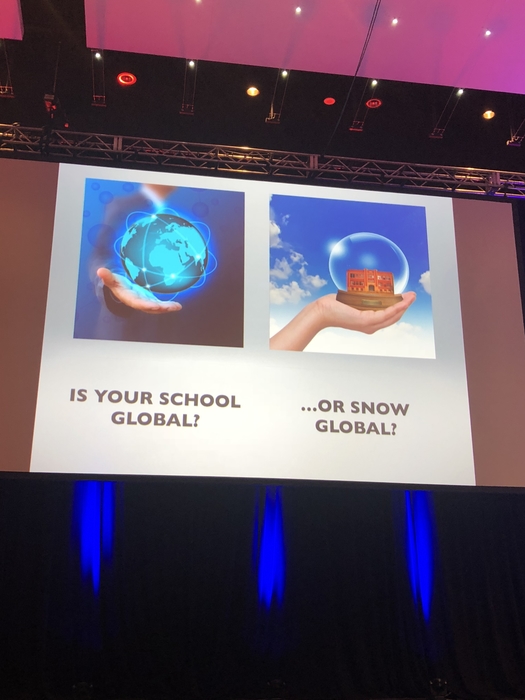 Members of Ms. Gritzner's Environmental Project Monitoring class presented their work on the Clayton County Cemeteries Project to the Genealogical Society this afternoon. The students have helped organize data about all of the cemeteries in the county.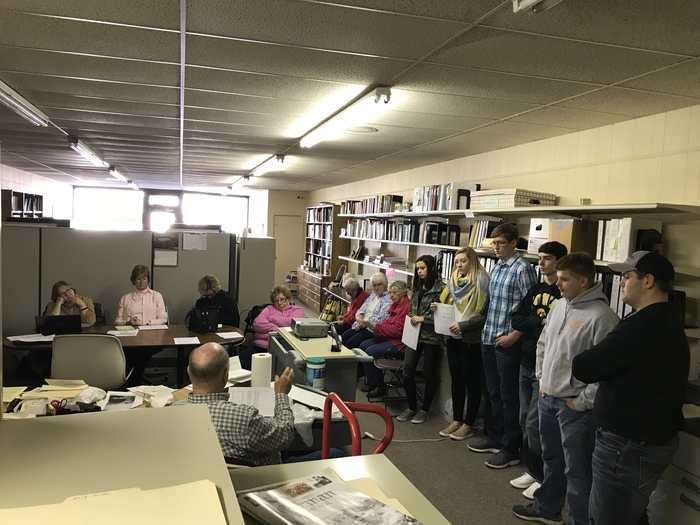 Students learning about writing novels, and enjoying a visit from Don Hartstad, local author, during extended learning time.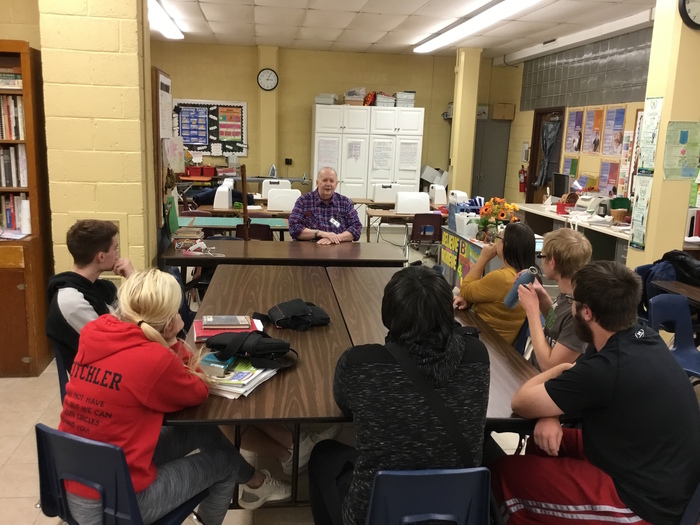 Central NHS students hosting our annual Veterans Day Ceremony. Great job honoring our Vets and thank you to all who have served and sacrificed for our country.