Looking forward to seeing everyone at the CCS assembly and Holiday Parade, 2:30 in the high school gym. Come celebrate our amazing students with us!

Ms. Gritzner's class wants your Halloween Pumpkins! We are attempting to divert this organic waste from going into the landfill. Read the details below if you would like to donate your pumpkin or other decorative gourds to a worthy cause.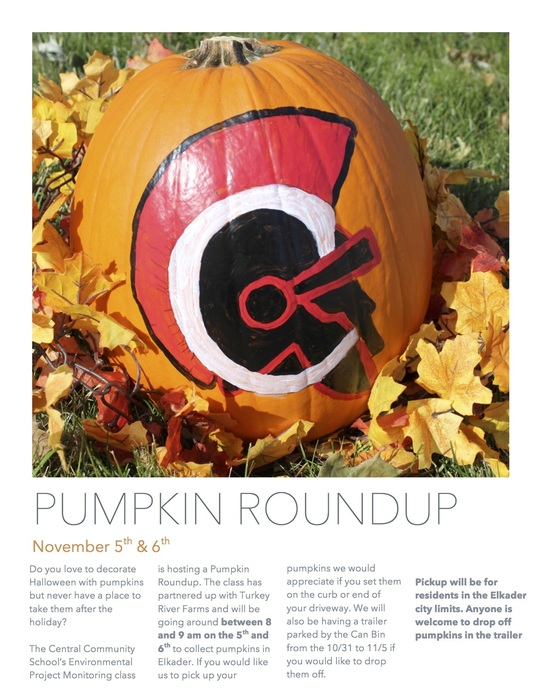 Fifth graders participated in the Iowa Youth Straw Poll today. In a close vote, they chose Gary Siegwarth for governor. For District 1 U.S. House of Representatives, Rod Blum and Abby Finkenauer ended in a tie!

Deer mount made in Mr. O'Brien's Woods Class

Shout out to Central Government students and Mr. Wiley for hosting a well organized political forum!

MaryAnn Gibney, class of 2010, talked with Mrs. Healy's Pre-employment Strategies class and Mr. Stramer's English 2 class about her job as a Tech Recruiter for LinkedIn out of the Chicago office. She gave tips on public speaking, navigating career choices, and benefits of using LinkedIn.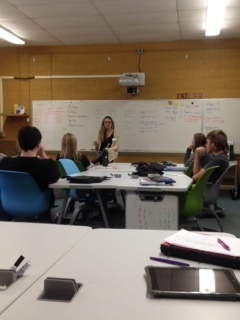 Faith Blaskovich was the mystery reader in Mrs. Erickson's class today. They worked on the book Refuge for the Global Read Aloud.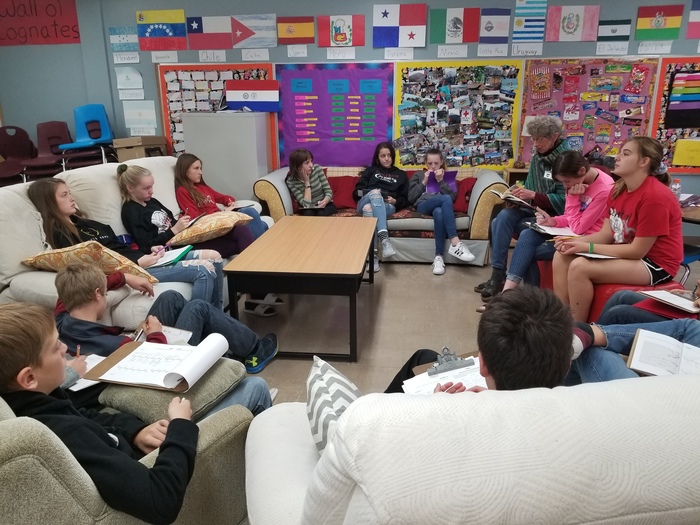 CCS winners at the trout hatchery!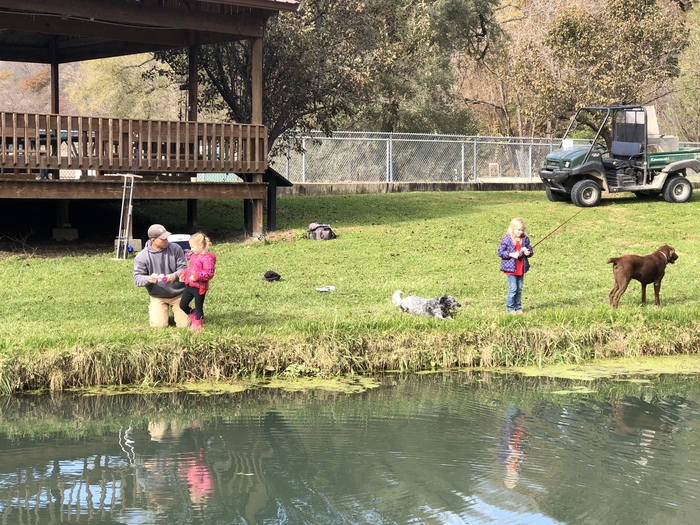 Central's General Computer Application students use their formatting skills to redesign a menu for a local business.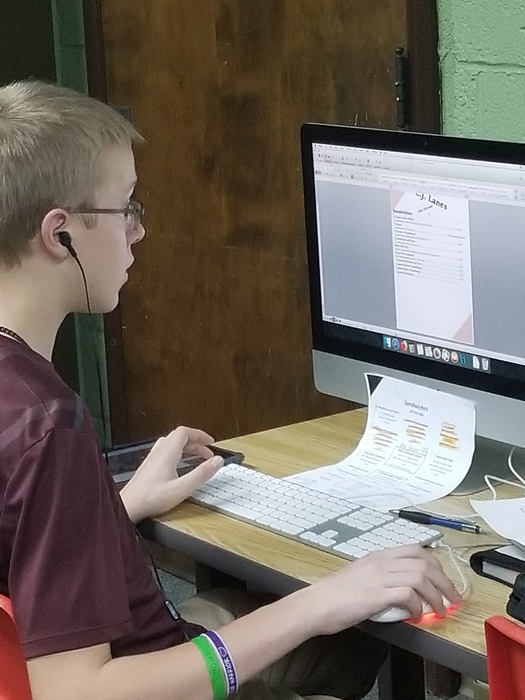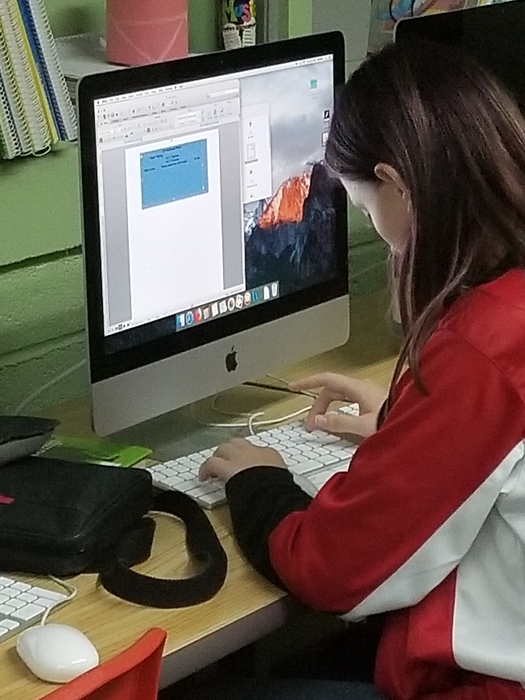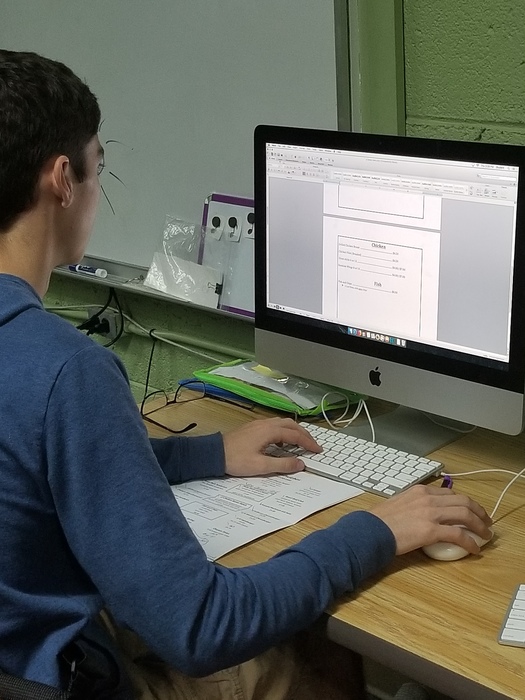 The Central FFA students enjoyed the Garth Brooks concert and are in their first general session at the National Convention.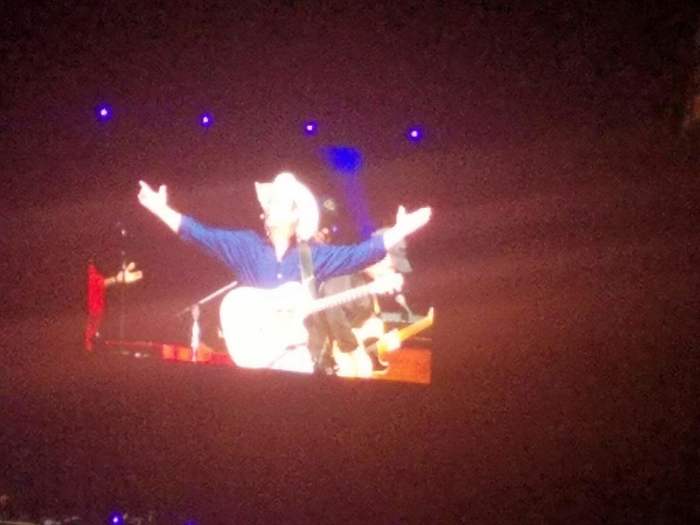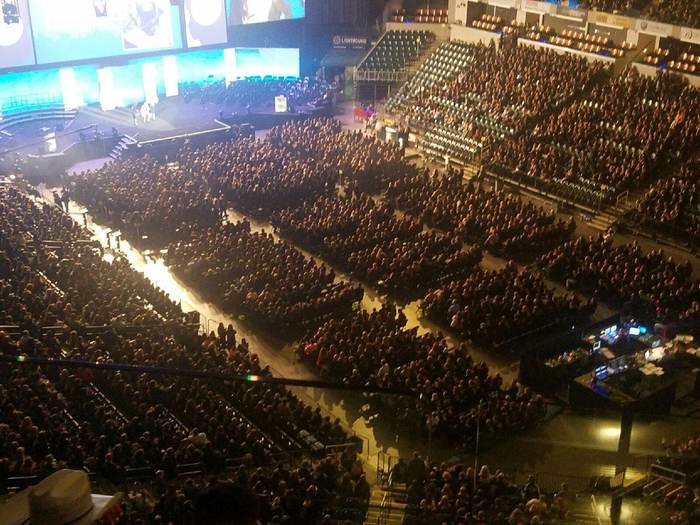 Get to Starmont tonight and cheer on our Central Warrior Volleyball Team as they take on Ed-Co in 3rd round of playoffs. First set starts at 5:30 pm. Help us pack the gym!

The Friends of the Library invite you to the Elkader Public Library on Friday the 26th to see Arthur Geisert's River Town etchings. So check it out since it's an early out day. The library is open until 5:00. The etchings will also be on display Saturday, October 27th from 9:30 to 1:00. A great place to stop before or after the Pumpkin Island book launch and signing which begins at 11:00.
More pictures of Life Changes 1 students sharing the dangers of drugs to middle school students.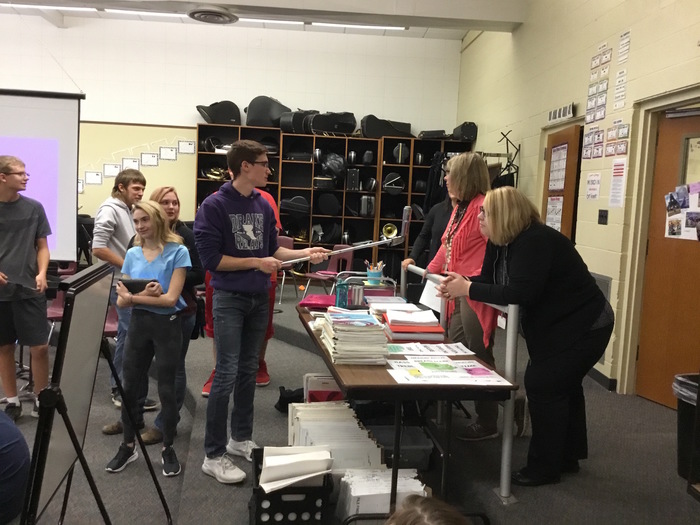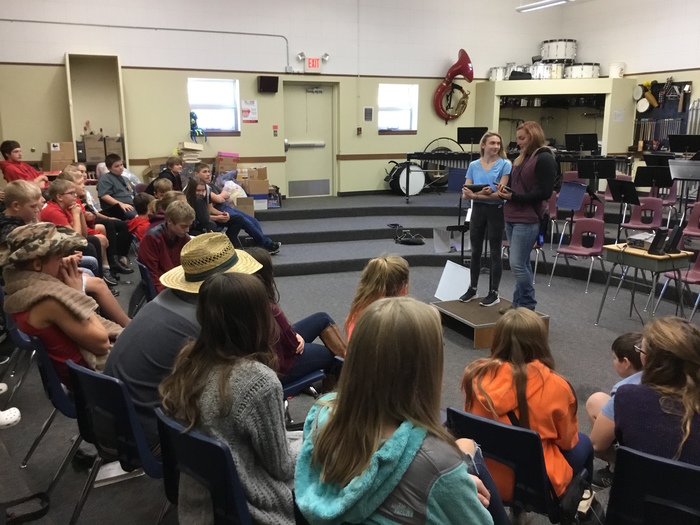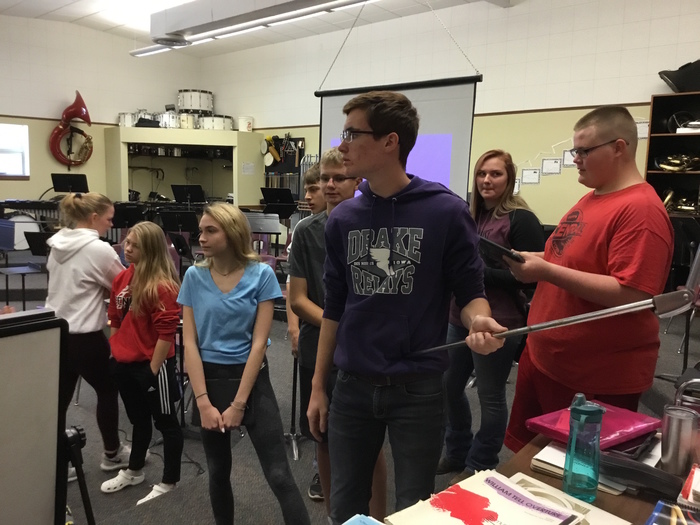 Life Changes 1 students shared information about the dangers of drugs to the middle school students as part of Red Ribbon Week at Central.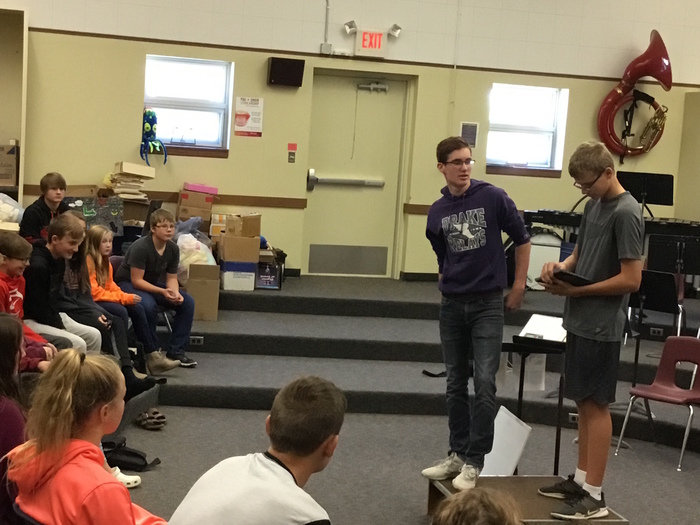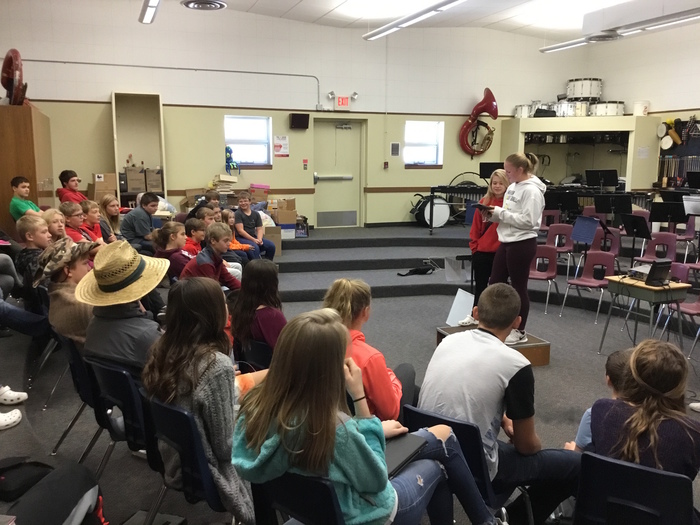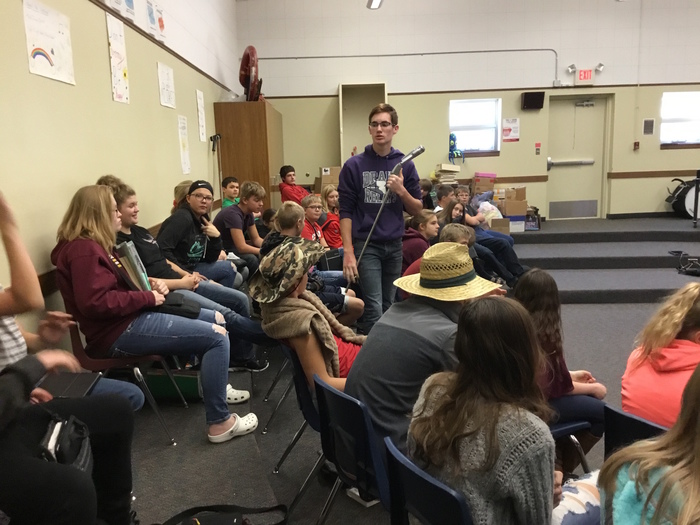 Central's Junior Class would like to thank the Elkader Pizzeria for their generous donation to help support the 2018-2019 prom.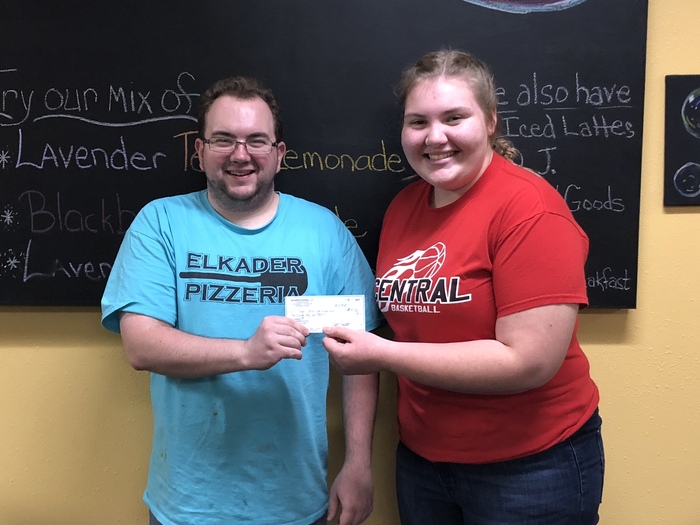 Thank you to the Elkader Veterinary Clinic and Zoetis for supporting the Central FFA. Pictured is Central's FFA president accepting a rebate check for the Central chapter.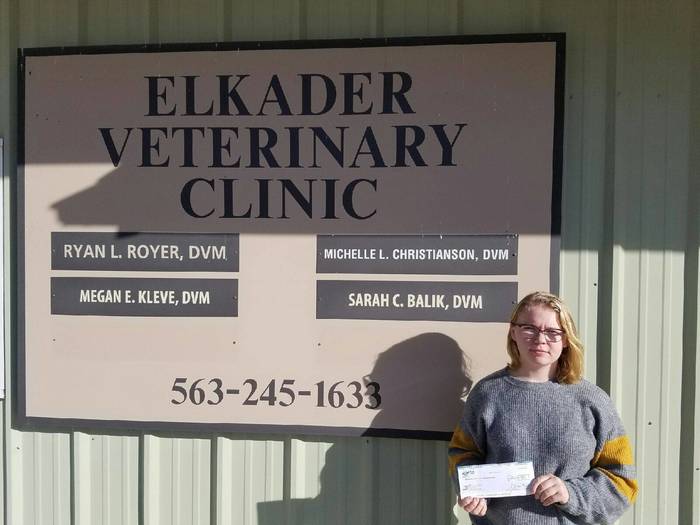 Central Warrior Playoff Volleyball begins in 40 minutes! Get here and cheer on our Warriors!

Next up in Mr. O'Brien's class is small engine repair.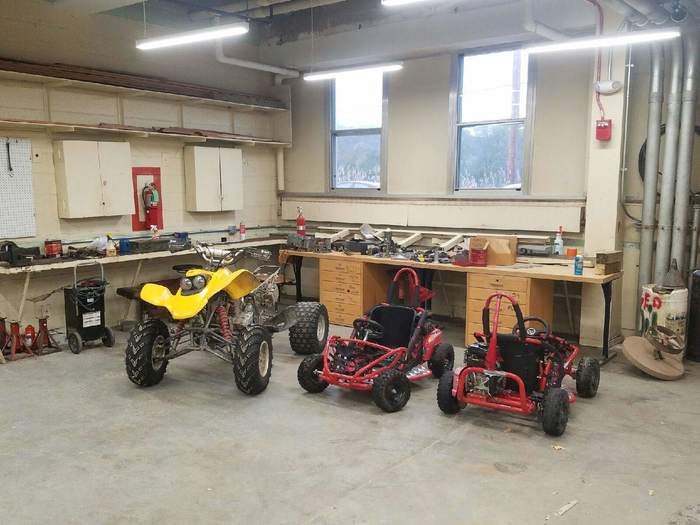 Red Ribbon Week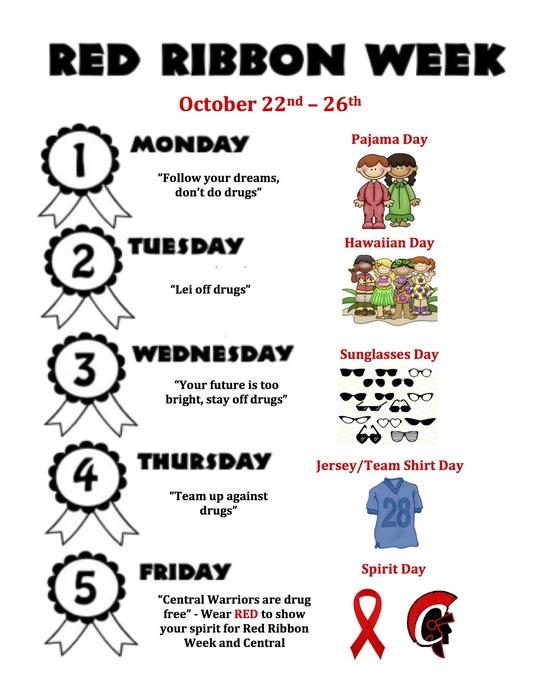 A big thank you to Mr. Reinhart from the class of 2026 for their shirts.